Ranchi MP sows paddy with farmers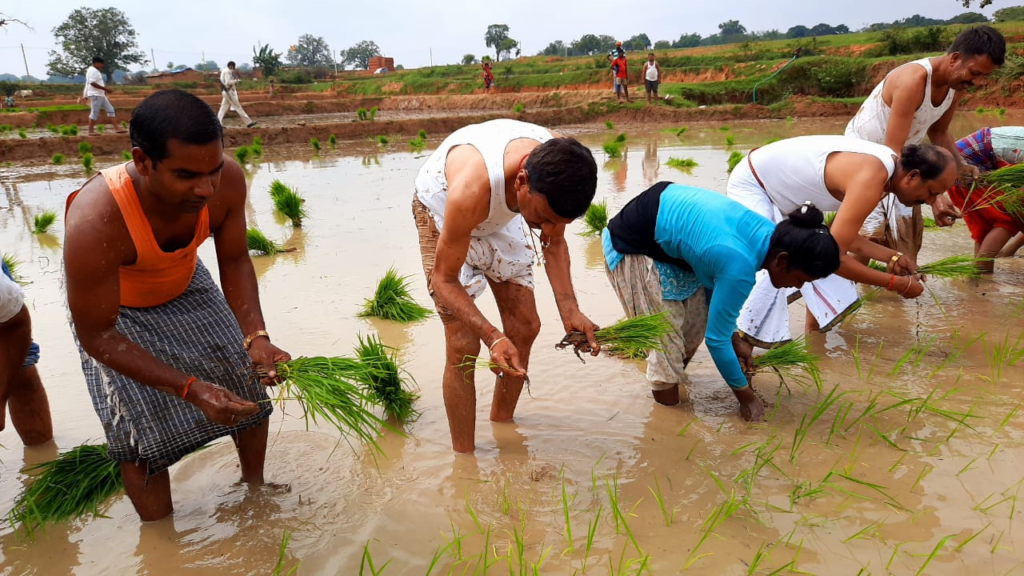 Ranchi, 5 July (HS) BJP MP from Ranchi Sanjay Seth sowed paddy in a village field under Burmu block of Ranchi on Sunday. He was here to pay a visit during the ongoing monsoon season.
In a press release issued by Seth's press representative Sanjay Poddar, the MP encouraged the farmers by saying that if we want to understand any section of the society, we ought to spend time with them. He felt it was because of the hard work of farmers that people were getting regular supply of rice, wheat, lentils and vegetables.