Vintage hair styles reinvented through training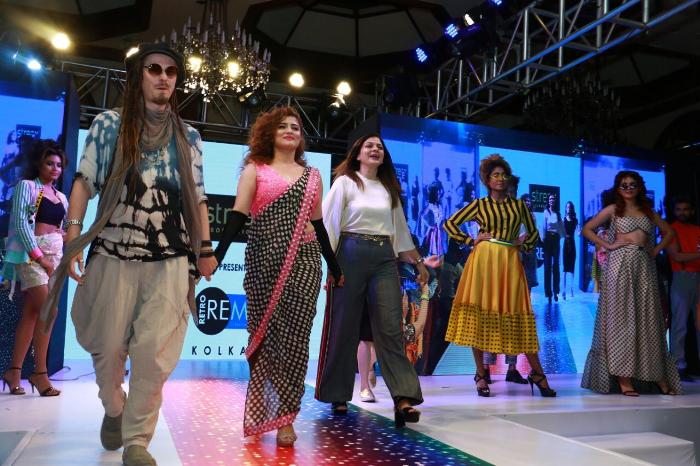 Kolkata, 28 May (HS):  With a view to providing India's beauty technicians with a unique opportunity to receive new insights and learning about hairstyling and helping them emerge as true experts of their craft, Streax Professional – a brand closely associated with style and glamour in salon business has invited International celebrity stylist from Sweden Joakim Roos, to host a unique training session in this City of Joy.
Announcing the new training session with Roos who is also known as 'The King of Hair' in international circles, Rochelle Chhabra, Professional Division Head, Hygienic Research Institute, one of the fastest growing cosmetic companies in India with a turnover of over Rs ten crores, here today said following huge demand for the elite customer base, Streax Professional had decided to invite Roos and Agnes Chen, the Technical Head of Streax Professional to lead the training sessions entitles 'Hair and Beyond 2019' where the students would share their experience with both Roos and Chen about styling tips, haircut tutorials, and colouring techniques.
Further elaborating the objectives of the training session, Chhabra said that Streax Professional would present the whole range of new vintage colours, inspired by ultra-glamorous 1970s hairstyles created for style icons like Marilyn Monroe and Audrey Hepburn in the West and Zeenat Aman and Hema Malini in the East.
Our collection, which highlights the brown palette, has been specially designed for the fashion-conscious Indian woman. It combines old world charm with contemporary freshness, making Retro Remix as a perfect fusion of the old and the new, she said.
Among others, well known Bengali film actress Shrabanti  Chatterjee, turned out to become the showstopper when she walked the ramp at the event. She made heads turn in her retro chic hairdo accompanied by other models who also looked at their classic best.
The event showcased an array of hairstyles including the romantic amber, bouffant fudge sleek and the dark chocolate precision bob among others to create the perfect blend of the collectors range.
Streax Professional in order to make global techniques accessible to Indian professionals will also showcase similar training session in a number of cities across India and Nepal including those at Mumbai, Kathmandu, Chennai, Dehradun, Jammu, Ahmedabad, Vijaywada, Hyderabad, Jaipur and Faridabad in the coming months, Chhabra informed.