Worrying about the slipping mass base or any big plan? Nitish forgets to tour the country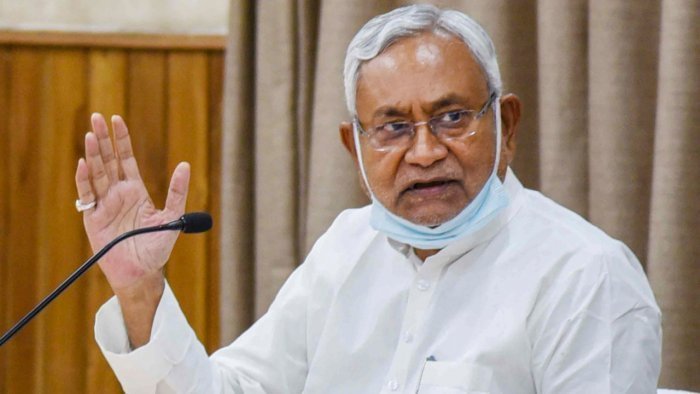 Gopi Krishna Sahay/socialobserver.in
New Dehi: Nitish Kumar had announced as soon as he joined the RJD-led Grand Alliance that he would now tour the country. The aim will be to rally the opposition parties against the BJP. Now his mind has changed. Instead of the country in the new year, he is going to visit Bihar. The purpose of Bihar tour has not been clarified, but it is estimated that they will prepare the ground for JDU's strength.
Although the "Mahagathbandhan" government is running in Bihar, but all the partners are trying to strengthen their existence.
They are putting this exercise into practice separately. Tejaswi Yadav recently held a meeting with party MLAs-councillors and
other top leaders. In this meeting, Tejaswi gave a clear instruction that it is necessary to increase the mass base.
Everyone should get involved in this work with body and mind. Soon after this the news came that Nitish Kumar is going to tour Bihar once again in the new year.
Although before As he had announced, he was to go on a tour of the country. They were preparing to unite the opposition parties against the BJP.
His closeness to RJD was such that he left the old association of BJP as well. With the help of RJD, he not only formed the
government in Bihar, but also talking about the single election symbol, he also indicated the merger of JDU and RJD. The
surprise is that he even declared RJD leader and Deputy Chief Minister Tejaswi Yadav as his successor. When leaders
like Upendra Kushwaha called it a suicidal step, Nitish habitually turned around and denied the merger.
Nitish Kumar is worried about the slipping mass base
Actually, Nitish Kumar is worried about his slipping base. After coming to power for the first time in 2005, Nitish Kumar's
image became that of Sushasan Babu. on 139 seats The vote share of the contesting JDU was 20.46 per cent. However, RJD, which contested on 175 seats, got 23.45 per cent votes more than JDU.
Candidates on 203 seats The vote share of the contesting LJP was 11.10 per cent. On the other hand, between 2005 and 2015,
the BJP contested from 102 to 157 seats and its vote share increased from 10.97 to 24.42.per cent .
In 2020, the vote share of BJP and JDU decreased, but BJP won more seats than before. BJP in 2015 assembly elections
It did get 24.42 percent votes, but only 53 seats came into hands. In 2020, JDU's vote share was 15.39 per cent with 43 seats.
BJP 19.46 percent vote With the share managed to win 77 seats. This simply means that the BJP got the benefit of the decrease
in JDU's vote share.
Nitish Kumar's appeasement politics, will he be able to snatch votes from Lalu Yadav?
The biggest threat to the separate existence of RJD and JDU is that both have the same mass base. Upper caste voters have been staying with JDU after staying with BJP, but On separation, the upper caste voters move away.
Nitish Kumar had prepared his own vote bank by making a dent in RJD's own vote bank. Like RJD's traditional Muslim vote bank Nitish Kumar made backward Muslims stand in Pasmanda to make a dent. In order to make a dent in the Dalits, they made a blueprint of Dalit and Mahadalit. Ever Dalit, Backward And the Muslim votes were of RJD only, with whose support Lalu-Rabri's rule lasted for 15 years.
RJD-JDU have only one base
When Nitish came out with a new trick, Muslim and Dalit-backward voters were attracted towards him. But the bitter truth is
that he was a traditional RJD voter. Now if both the parties If he enters the election field with a different identity, then surely Nitish's vote bank will prefer RJD over him. It is not that Nitish is unaware of this truth.
that was the reason Must be that he raised the issue of one party and one election symbol. Anyway, Nitish could not win any
Muslim candidate in the 2020 assembly elections. it must have happened because That Muslim voters may not have liked Nitish's association with BJP.
Second, Muslim voters are not liking Nitish's policy of changing sides. When will they side with BJP and When even the top
leaders of their party do not understand when they will be removed, then how will the voters be able to trust them.