Working towards clean water supply to every rural household by 2024: Sitharaman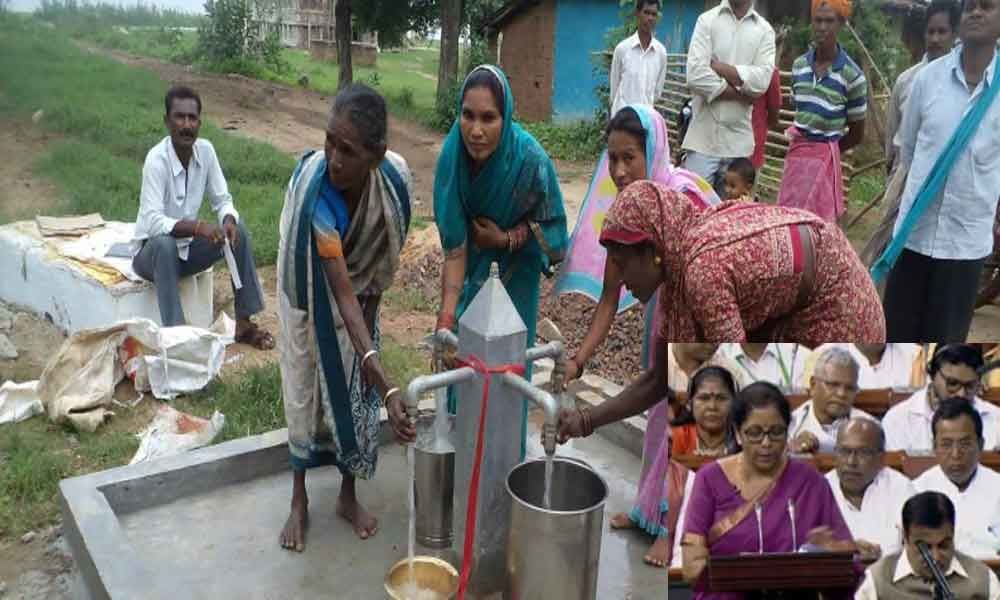 New Delhi, July. 5 (HS): Finance minister Nirmala Sitharaman in her maiden Budget speech on Friday promised clean water supply to all rural households in the country by 2024.
In her speech, Sitharaman said, " The new ministry( Jal Shakti Ministry) will look at the management of our water resources and water supply in an integrated and holistic manner and will work with all states to provide 'Har Ghar Jal'(water to each household) to all rural households by 2024 under 'Jal Jeevan Mission'."
She also said,"Ensuring India's water security and providing access to safe drinking water to all Indians is a priority. A major step in this direction has been the constitution of the Jal Shakti Ministry."
Union Minister Gajendra Singh Shekhawat had on July.1 launched the Jal  Shakti Ministry amidst the rising water shortage from different parts of the country  and said the government's aim was to make water conservation a people's movement and would focus on 1592 stressed blocks in 256 districts across the country.
According to Drinking water Sanitation secretary, Parameswaran Iyer,  the 'Jal Shakti Ministry' would focus on five aspects- water conservation and rainwater harvesting, renovation of traditional and other water bodies, reuse of water and recharging of structures, watershed development and intensive afforestation.
After the launching of the Jal Shakti Ministry, a day before, Prime minister Narendra Modi during his 'Mann ki Baat' address had emphasised on the need for rainwater conservation and had urged the people to launch a people's movement on water conservation similar to 'Swacch Bharat Abhiyan'.
Echoing similar views as PM Modi on water crisis posing a serious challenge, Gajendra Singh Shekhawat had said the goal of providing water to every household was mentioned in the ruling BJP's manifesto and  the present government was aimed to achieve sustainable development by 2030.
He also added that the Jal Shakti Abhiyan was to create a sensitivity on this subject and to get a focussed approach on this issue.