Woman Dentist interacts with Canara Bank staff on Women's Day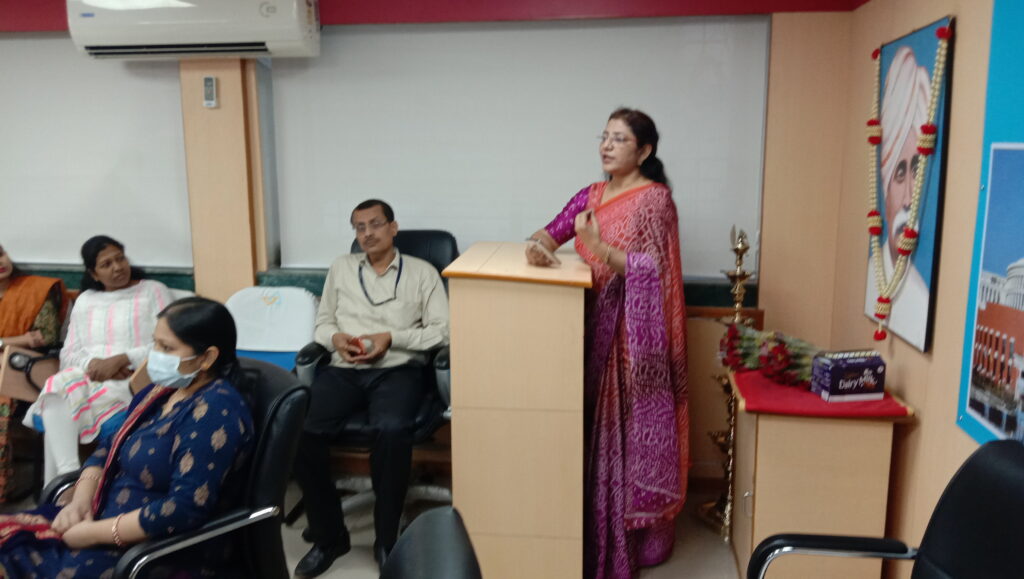 Ranchi, 8 March 2021 (HS)In its constant endeavour to empower Indian women, under the leadership of Circle Head Sri Hitesh Goel, a programme was organized in the Canara Bank, Circle Office, Ranchi, on the occasion of International Women's Day. Dr Ritu Kumari a city based dentist and  Sarwat Jabeen an associate professor of Nirmala College were invited on this occasion and felicitated by AGM  Bijay Shankar Jha.
Kumari interacted with ladies staff of Canara Bank, Circle Office and clarified medical issues raised by female staff. On this occasion each lady staff was greeted with flower. In the evening Recreation club organized an event where all ladies enjoyed and winners got prizes. On this occasion AGM Bijay Shankar Jha, DM Mahamaya Prasad Roy, DM PK Mahato, DM KK Sahoo, DM Subodh Kumar and all executives and staff of Canara Bank Circle Office, were present.