West Bengal BJP president Dilip Ghosh attacked at Rajarhat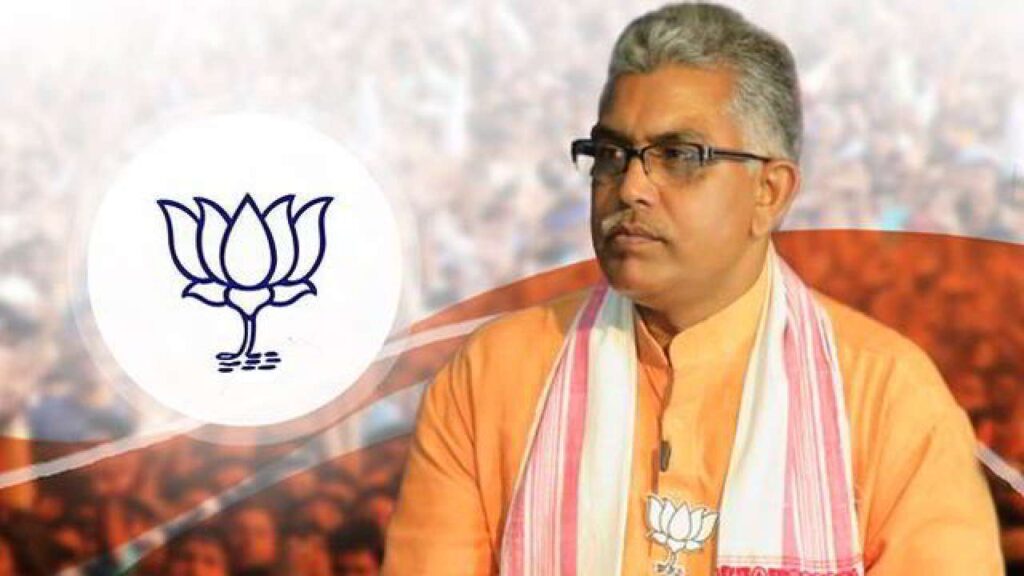 Kolkata, July 1 (HS) West Bengal BJP president Dilip Ghosh was attacked on Wednesday morning at Rajarhat when Ghosh had gone for a morning walk. The state BJP president claimed his car was damaged. He was at a tea stall when some goons attacked him.
It has been reported that the state BJP president had gone for a morning walk in Jot Bheem area of ​​Bhangar assembly. He was conducting a discussion program at a tea stall (Chai pe charcha) along with many other BJP workers. It is alleged that the attackers came and assaulted the party workers. They surrounded Dilip Ghosh and started shouting slogans, protests and abusive slangs. They threw away the chairs and Ghosh's car too. He claimed that his security guards' alertness saved them.
Ghosh said, "The local police were informed beforehand about my programme, still, this happened. So you can well imagine the safety and security of the people of Bengal. Even hours after the incident, no police officer came to inquire about it."
He accused the ruling party Trinamool Congress for this attack. This is not the first time, he has been subjected to similar attacks before too.
"There is no democracy in West Bengal", he said adding that Chief Minister Mamta Banerjee and Trinamool Congress are now afraid of the Bhartiya Janta Party. That is why they are resorting to violence.
There has been no response from the Trinamool Congress so far in this matter. Congress MP Adhir Choudhary condemned the attack on BJP leader Ghosh.