We will achieve the goal of a drug-free India: Shah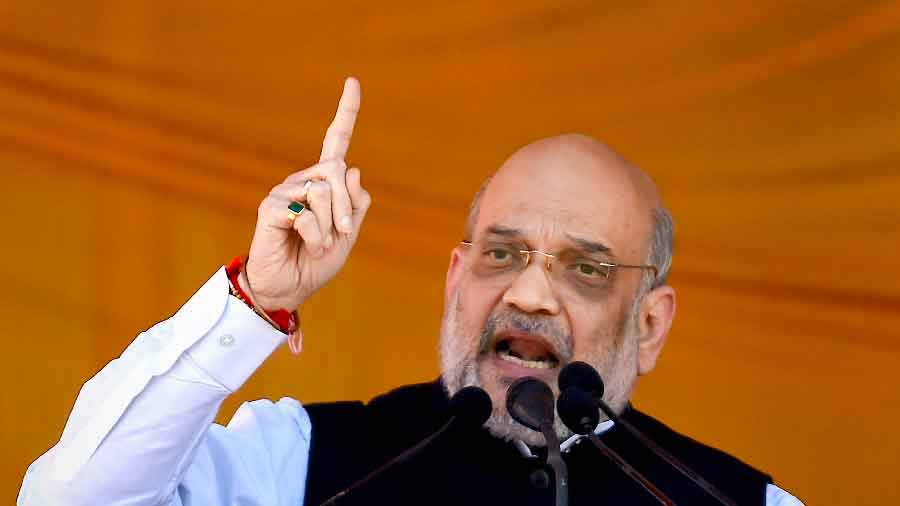 New Delhi, June 26 (HS): union Home and Cooperation Minister Amit Shah said that we will achieve the goal of a drug-free India. Rapid work is being done in this direction. The Ministry of Home Affairs has adopted a policy of zero tolerance against narcotics. Around 6 lakh kg of seized drugs have been destroyed across the country.
Shah said in a video message on Monday on the occasion of "International Day against Drug Abuse and Illicit Trafficking" that it is our resolve that we will not allow narcotics to be traded in India or drugs to be sent through India to the world. Will let you go out somewhere.
Shah said that in this campaign against drugs, all the major agencies of the country, especially the Narcotics Control Bureau, are continuing their war. To strengthen this campaign, the Ministry of Home Affairs established the National Narcotics Coordination Portal (NCORD) in 2019. The Anti-Narcotics Task Force (ANTF) was formed in the police departments of every state of the country, and its first national conference was held in Delhi in April 2023.
Shah said that the campaign against drug abuse and its ill-effects is being carried out on a war footing at the national level through appropriate forums. The effect of our comprehensive and coordinated fight against drugs is that where only Rs 768 crore worth of drugs were seized in 2006?13, it increased almost 30 times to Rs 22 thousand crore in 2014?22, and drug peddlers have registered 181% more cases against people than before. In June 2022, we launched a decriminalisation drive to prevent the re-use of seized drugs, in which about 6 lakh kg of seized drugs have been destroyed so far across the country.
Shah said that whether it is to destroy drug cultivation or raise public awareness, the Ministry of Home Affairs is making every possible effort for a "drug-free India" in coordination with all institutions and states, but this battle cannot be won without public participation. Shah said that he appeals to all the countrymen to keep themselves and their families away from drugs. Take an active part in this war against its misuse. Inform the security agencies about the drug trade happening around you.