Water bus starts between Chandannagar and Kolkata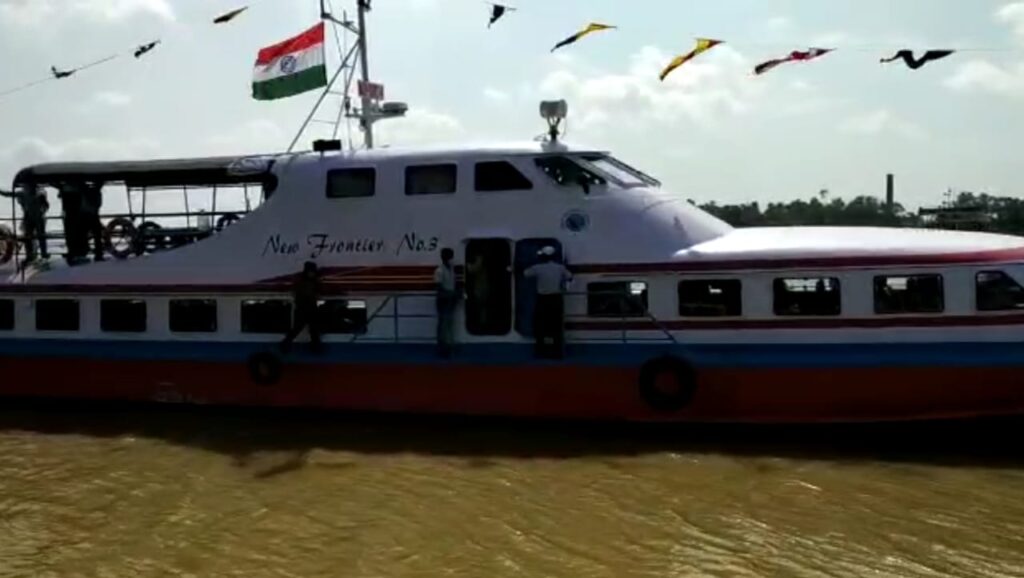 Chandan Nagar,  July 01, (HS) For the first time in Hooghly district a fast ferry water bus started between Chandan Nagar Ranighat to Millennium Park Ferry Ghat in Kolkata from Wednesday.
As per sources the 156 seater air-conditioned water bus will complete its journey within one and half hour with the journey costing Rs 320 per passenger for a single trip. It will leave Ranighat at 9 am daily and return at 4 pm from Millennium Park.
Administrator of Chandannagar Municipal Corporation, Swapan Kundu said, "The high-speed water bus will soon be very popular among tourists for its unique features. Besides it will also be on the priority of the passengers who wish to reach Kolkata in a short time."