Veteran Communist leader K R Gowriyamma no more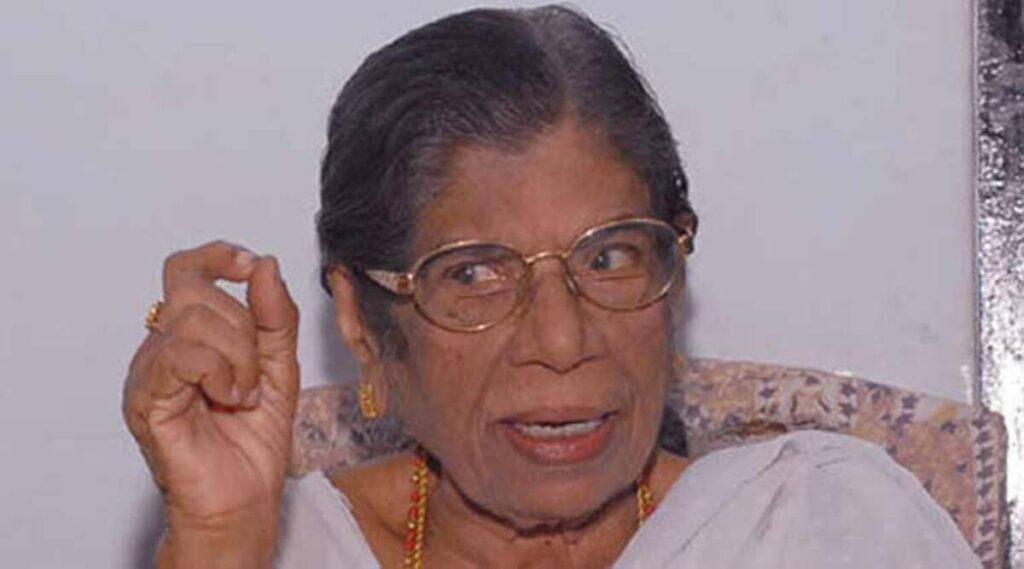 Thiruvananthapuram,11 May(HS): K R Gowriyamma, the last surviving member of the first Communist Government in Kerala (1957-59) passed away at a Thiruvananthapuram hospital Tuesday morning. She was 102 and was suffering from age-related issues.
Born in Alappuzha, Gowriayamma, a law graduate, was the Revenue Minister in the EMS Namboodirippadu-led Communist Government that ruled Kerala from 1957 to 1959. It was Gowriyamma who was instrumental in introducing the revolutionary lad reforms bill in Kerala.
She was a member of the Kerala Legislative Assembly in 1957-59, 1960, 1965 to 1977, and 1980 to 2006. Gowriyamma was defeated thrice in assembly elections held in 1977 and 2011.
She was a minister in the various Communist-led Governments in 1967, 1980, and 1987 and was a minister in the governments led by AK Antony and Oommen Chandi.
It was widely believed that Gowriyamma would be the chief minister of Kerala after the 1987 Assembly election. Though she was projected as the chief ministerial candidate by the CPI(M) during the campaign, Gowriyamma was denied the position by a cartel led by E M S Namboodirippadu and E K Nayanar. She was expelled from the CPI(M) in 1994 for reasons known only to Nayanar and Namboodirippadu.
Though a hardcore Communist with uncompromising stance on any issues which were not in line with honesty, integrity, and truth, Gowriyamma was the beloved leader of the people of Kerala irrespective of party affiliations.
Though she was married to T V Thomas, a former minister, and CPI leader, Gowriyamma could not stand the womanizing habits of Thomas, who was known as Aasaan (Guru) among party cadres obviously for wrong lessons he taught the comrades. The two separated shortly and Thomas continued with his habits.
Governor of Kerala Arif Mohammed Khan, Chief Minister Vijayan, and a host of political and social leaders expressed their condolences over the demise of the Communist leader.