Venkaiah calls upon students to harness Science and Technology for greater good of humanity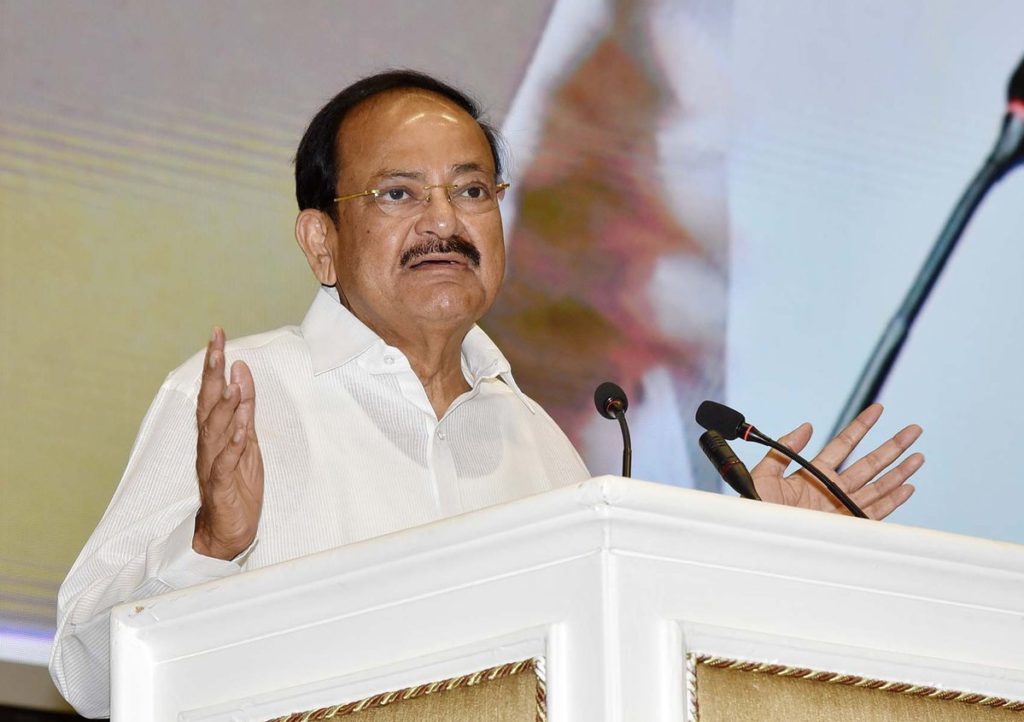 New Delhi, July 02 (HS): Advising youngsters to come up with new findings and innovations, Vice President M. Venkaiah Naidu has said that the Space Technology will be next area of focus. Space is a shared resource and all nations must have unfettered access to the benefits that it offers. The basic aim of scientific advancements is for societal benefit and to improve the living conditions of the common man.
He was interacting with a group of students from Delhi Public School, RK Puram, here today, who will be participating in the International Space Settlement Design Competition at Florida, US this month-end.
Calling for harnessing the benefits of Science and Technology for the greater good of humanity, the Vice President said that it was essential to see that the benefits of explorations and experiments were made available to all countries.