Uttar Pradesh CM Yogi Adityanath tested positive for Covid-19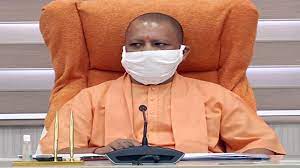 New Delhi, 14 April (HS): Uttar Pradesh chief minister Yogi Adityanath on Wednesday tested positive for Civid-19.
The Chief Minister said in a tweet, "On showing the initial symptoms, I got my Covid-19 test done and my report has come positive. I am in self-isolation and fully following the consultation of physicians. I am doing all tasks virtually."
Earlier on Tuesday, Adityanath isolated himself after some staffers in his office tested positive for the pandemic.
He tweeted earlier, "Some of the staff members in my office have been infected with Corona. These officers have been in contact with me, so I have isolated myself as a precaution and am starting all the work virtually."