US to give 1 million dollar to Pakistan to help fight coronavirus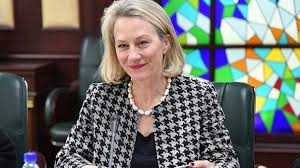 Washington, Mar 20 (HS): The US will provide one million dollars in aid to Pakistan under US Aid as help to fight the coronavirus.
US Principal Deputy Assistant Secretary for South and Central Asian Affairs Alice Wells tweeted that the US will help Pakistan by giving US 1 million dollars as US aid to help fight the Coronaviruses. Wells  said in a tweet that the US and Pakistan are long-term partners in meeting global health challenges.
It is noteworthy that so far more than 440 cases of Coronavirus have been reported in Pakistan and 3 people have died. The World Health Organization has declared it an epidemic and more than 245000 people have been infected globally and more than 10,000 people have died. It has spread to 176 countries.