UP's Govt hospitals to purchase medicines and equipments without tendering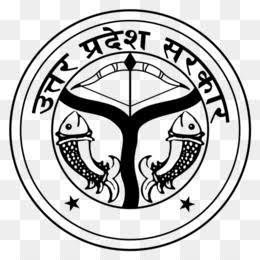 Lucknow,  17 April  (HS) :     Amid the rising cases of COVID-19 in Uttar Pradesh, the Yogi Adityanath-led government has taken a big decision and issued an order to all the government hospitals, medical colleges, and institutions to purchase medicines and equipment without following the tendering process for the next three months.
Similarly, an exemption has been allowed for services in government hospitals, medical colleges, and institutions.
As the coronavirus infection is rising on a daily basis, it may take time to adopt the tender process for medicines, equipment, and instantaneous services. Therefore, the purchase of the medicines from April 12 to July 11, without the tender, has been allowed.
On the instructions of Chief Minister Yogi Adityanath, Principal Secretary of Medical Education has issued an order that there is no need to follow the tendering norms for the purchase of medicines or manpower at the local level so that there is no shortage of medicines and equipment in government hospitals, medical colleges, and medical institutions. To bring transparency in the purchase, guidelines have been issued and several conditions have also been added.
CM Yogi has been holding daily review meetings since last year with his 'Team 11' to make sure that there is no shortage of beds, medicines, oxygen, and other equipment in any hospital of the state.
Principal Secretary, Medical Education, Alok Kumar, said that Yogi Government's highest priority is to save the lives of corona-infected people. For this, the quantity of medicines, compliance with standards, quality, and the responsibility of verification of expiry date is entrusted with the Chancellors of the universities, Directors of the medical institutes, and the Principals of the medical colleges.
Seven Institutions To Certify Emergency purchase
Alok Kumar says that in case of an emergency, the contingency and requirement of the items purchased will be authenticated by the Vice-Chancellors or Directors of seven organisations including KGMU, SGPGI, Dr. Ram Manohar Lohia Institute of Medical Sciences, Super Specialty Cancer Institute and Hospital-Lucknow, Super Specialty Pediatric Hospital, Postgraduate Educational Institute-Noida and Government Institute of Medical Sciences- Greater Noida.
Apart from these, the certification in all state medical colleges and institutions will be done either by the principals or DM of the districts. A copy of the certification will also be sent to the Director-General of Medical Education to monitor its level.