UP Govt giving massive push to 'Mission Prerna'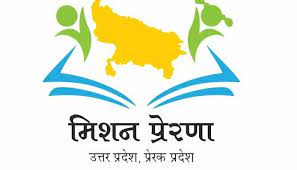 PRAYAGRAJ, September 4 (HS): Yogi Adityanath's government is aiming for major educational reforms. Improvements in educational facilities for all children in UP government-run schools demonstrate the push for educational reforms. Director General of School Education in Uttar Pradesh, Anamika Singh has a lot on her plate. Her ambitious education reform project, Mission Prerna, covers 1,59,000 schools, 5,75,000 instructors, and 18 million pupils across the state. ?In order to conduct educational activities during the recent coronavirus wave, the UP government has conducted 'e-Pathshaalas' under the 'Mission Prerna' initiative,? Anamika Singh stated in a candid discussion with HS. ?Children have been educated through digital and other forms of communication as part of the 'Mission Prerna' effort, which is still ongoing. 'Mission Prerna' also includes instructional programming on Doordarshan, WhatsApp lessons, and a YouTube channel dedicated to Mission Prerna. There are 29.06 lakh groups of teachers, boys and girls, and 67.73 lakh students have benefited from the WhatsApp virtual classrooms so far,? she said.
?Mission Prerna, which was launched in September 2019, is a massive and ambitious initiative that is already bearing fruit. Under the ?School Chalo Abhiyan,' about 1.85 crore students have been enrolled for the academic year 2021-22. The government is also offering free books, stationery, school bags, shoes and socks, and sweaters to primary school pupils to ensure that they do not miss out on their entitlement to a primary education owing to financial constraints. The Yogi government has appointed nearly 1.20 lakh assistant teachers to meet its 'Quality Education' agenda,? she opined before signing off.
According to BSA, Prayagraj, Praveen Kumar Tiwari, ?nearly 5,000 smart classes have been set up in the state to provide cutting edge technology-based learning facilities to the students of primary schools. These classes are being equipped with modern facilities under the transformation of primary schools programme. Moreover, Operation Kayakalp, which attempts to improve the state's educational infrastructure, has brought about a sea change. Washrooms at most schools have handwash dispensers. Vibrant artwork has been used to make schools more aesthetically appealing. Material for teaching and learning has been made available.?
The initiative is being implemented in about 85 percent of Prayagraj district's 3,479 primary and upper elementary government schools. "Details on the work being done in schools were supplied to the state project directorate of Samagra Shiksha Abhiyaan, and a report has been sent so far," he added. The state government runs roughly 2.65 lakh schools to address the basic education needs of students. According to statistics obtained from the Uttar Pradesh government, 1,151 Sanskrit secondary schools are providing Sanskrit education to 88,290 boys and girls in order to promote the Sanskrit language in the state.