UP: Eight policemen killed in encounter with criminals in Kanpur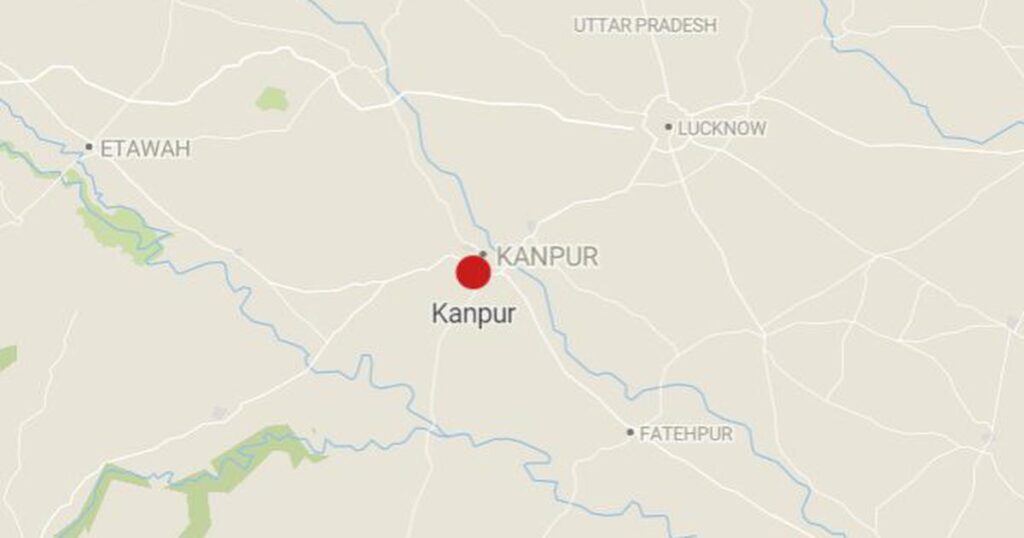 Kanpur, July 3 (HS) In a most shocking incident, at least eight Uttar Pradesh policemen including a 50- year-old Deputy Superintendent of Police (Deputy SP) Devendra Mishra and three Sub-Inspectors, on duty, were gunned down and four others were injured during Friday's wee hours, in one of U.P's bloodiest encounters with a wanted gangster and his armed associates near Dikri village under Chaubepur police station in Kanpur.
Two of the shooters were killed by the police. The four injured cops are admitted in a hospital and undergoing treatment. Most of them have suffered grievous gun-shot injuries.
The U.P's Director-General of Police H.C. Awasthi said that the encounter occurred around 3 AM, a team from three police stations led by slain Deputy SP Mishra, were conducting raids at Dikrui village and its surrounding places to nab a notorious politically connected criminal, Vikas Dubey. He is charged in 60 criminal cases including murder, kidnapping, extortion and rioting.
 According to a top U.P police officer, acting on a tip off police conducted raids but the armed gangsters instantly ambushed and opened fire on them (cops). "Seeing criminals firing on them from point-blank range, Dy.SP Devendra Mishra and others also returned the fire."
"This led to an half-an- hour long pitched battle between cops and gangsters wherein Deputy SP Mishra and seven other cops were killed on the spot", said DGP Awasthi.
According to a statement by DGP Awasthi, Vikas Dubey and the other men had put up road blocks on the routes that lead to the village. A bulldozer blocking the road indicated an organized ambush. The firing by criminals was from three sides and it was totally planned.
Those killed in the encounter include three sub-Inspectors and and four constables. Senior police officials told Hindusthan Samachar, India's largest multilingual premier news agency, that a special team of officials have been constituted to begin a detailed probe into the exact circumstances leading to the encounter.
Dubey is accused of killing BJP's Santosh Shukla in 2001 inside the Shivli Police Station. Shukla was a minister during Rajnath Singh's government in Uttar Pradesh. Senior Superintendent of Police and Inspector General took stock of the situation while forensics teams also examined the area.
 According to the sources, Uttar Pradesh Chief Minister Yogi Adityanath has spoken to Additional Chief Secretary (Home) and Director-General of Police and has sought a report in the matter. The CM has also ordered strict action against the accused. Chief Minister Yogi Adityanath paid tribute to the slain policemen and conveyed his heartfelt condolences to their family members.