UP CM gives over 76 Prayagraj apartments to destitute built on land seized from Atiq Ahmed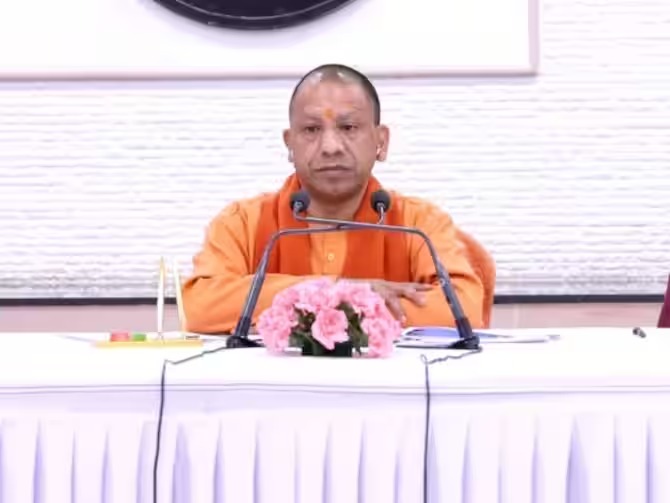 Prayagraj, June 30 : Yogi Adityanath, the chief minister of Uttar Pradesh, inaugurated housing units in Prayagraj on Friday, which was built on property seized from gangster-turned-politician Atiq Ahmed, who was slain in April this year. In the Lukuarganj region, around 76 units were constructed under the Pradhan Mantri Awas Yojana. The allotment of these units was done using a lottery procedure on June 9.
"The lottery for allotment was drawn in the auditorium of Allahabad Medical Association," said Arvind Kumar Chauhan, deputy chairman of Prayagraj Development Authority (PDA). "Of the 6030 applicants, 1590 were found eligible to participate in the lottery after verification. The recipients of these apartments would receive a 41-square-meter home unit for an inexpensive price of ?3.5 lakh.
According to the officials, an apartment with two rooms, a kitchen, and bathroom amenities costs Rs. 6 lakh. Prior to the delivery of the apartment, Adityanath mingled with the attendees and offered sweets to their children. According to one of the workers, considerable preparations for the chief minister's arrival to launch the housing units had been underway for the previous ten days. The interiors of the flats were seen in a video. The name of the assigned individual is visible as one enters the house. Inside, the flats include two rooms, a small kitchen and a bathroom. Following the inauguration, another video showed the chief minister examining the units.
The buildings were decorated before the inauguration, and strong security measures were put in place for the ceremony. At the entrance to the flats, a board with the inscription "Pradhan Mantri Awas Yojana" could be seen.
When was the groundwork begun? On December 26, 2021, Chief Minister Yogi Adityanath laid the foundation stone for this home project on a 1731-square-meter block of land in Prayagraj's Lukerganj region. According to authorities, the District Urban Development Authorities (DUDA) conducted this project under the Pradhan Mantri Awas Yojana (PMAY), resulting in the building of 76 apartments separated into two blocks.
The building was built on confiscated land that had formerly belonged to Atiq Ahmed, who was facing accusations in connection with the 2005 murder of Bahujan Samaj Party (BSP) MLA Raju Pal and the subsequent death of a crucial witness, Umesh Pal, in February of the same year.
On the night of April 15, Atiq Ahmed and his brother Ashraf Ahmed were tragically murdered by men posing as journalists while being escorted for a medical test in Prayagraj.