Two Covid infected women give birth to male babies at the District Hospital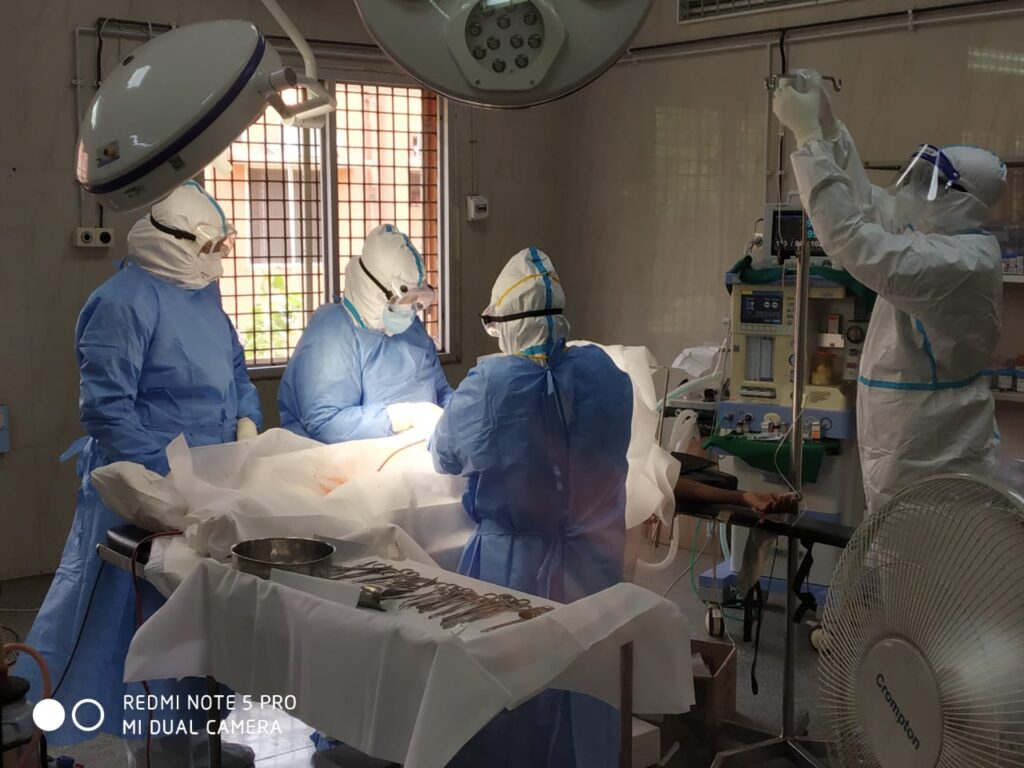 Ballari, July 18 (HS) Covid-19 infected two pregnant women gave birth to a male baby each, after surgery at the District Hospital on Friday and Saturday. Dr. N. Basireddy, District surgeon giving details to the media, said both the lactating mothers and infants are healthy.
 Dr. Narendra, anesthetist, Dr. Jayapradha, Dr. Sarada Gynaecologist, Dr. Basava Prabhu pediatrician, Dr. Kavya, Dr. Sandya, and others took responsibility for the safe delivery.