TMC Councillor loots rice from ration dealer for free distribution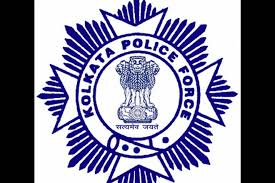 Kolkata,07 April (HS): In the midst of growing competition among the leaders of various political parties in terms of the distribution of essential commodities and food packets among the poor and the needy during the current 21 days locked down period, reports of looting rice sacks by a ruling party Councillor from a ration dealer has created a huge political storm in the city in the middle of this critical period.
According to party sources, the owner of a ration shop in North Dum Dum Municipal area on the Northern outskirts of the city lodged a complaint to the police that local Councillor of Trinamool Congress  Anju Mishta and her supporters raided his shop last night and took away at least 10 sacks of rice of 50 kg each by force and without paying even a single rupee to him.
As the news of such loot of rice by a ruling party leader came to light, the local people and opposition leaders demanded a thorough probe into the whole episode and sought her immediate arrest on the charge of resorting to such illegal work.
On being informed about the incident state Food and Civil Supply minister Jyotipriya Mallick asked the police to probe the incident.
Soon a team of local police raided the residence of the Councillor and recovered all 10 sacks to rice from there and returned the same to the affected ration dealer.
As the issue has created a major political storm in the city in the wake of past similar records of high handedness by the same Councillor, her party colleagues have even now started demanding her removal form the post.
The matter was also brought to the notice of Chief Minister Mamata Banerjee who is expected to take a stern decision in view of the seriousness of the complaint even at this critical juncture.