The SC Commission to take every step to bring justice in Singhu border brutal murder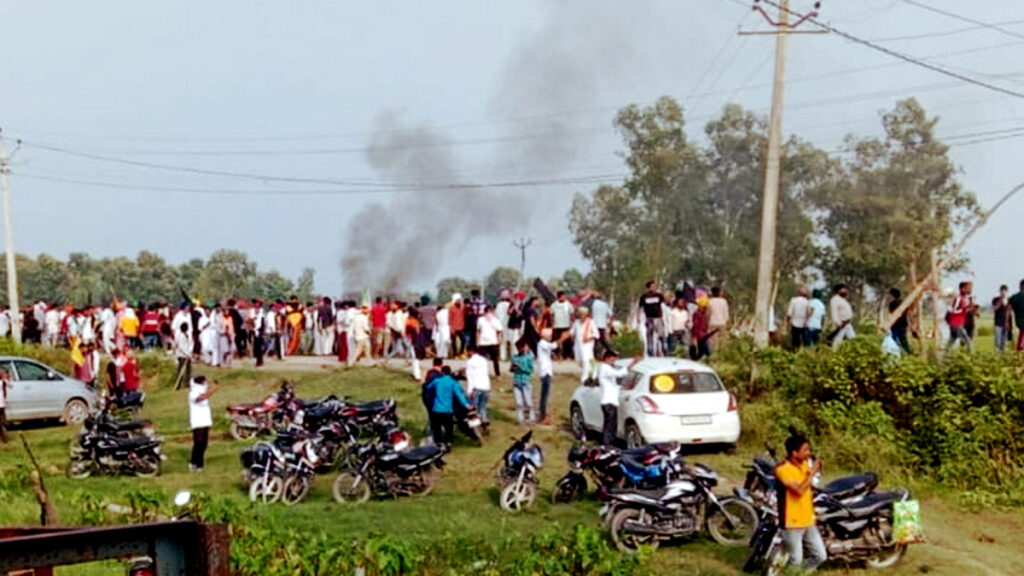 Chandigarh 16 October ( H S ) : Paramjit Singh Kainth, President of the National Scheduled Castes Alliance today met with Vijay Sampla, Chairman of the National Commission for Scheduled Castes in New Delhi regarding the inhuman lynching of Lakhbir Singh at Singhu Border in the NCR region on 15th October (yesterday). Resident of District Tarn Taran and a father of 3 daughters, Lakhbir Singh was brutally murdered with one of his hands and legs chopped off, vand was tied to a metal barricade when the locals first spotted him. The organization submitted their letter of demands regarding the case to the Constitutional Body formed under Article 338 of the Constitution, demanding for swift legal resolution of the case, prompt financial assistance for the aggrieved family and no mercy for the culprits behind this heinous crime.
Kainth further pointed out to what he called a ?taliban? style lynching as a sign of hatred which he believes has been the reason why the Scheduled Castes community has suffered discrimination and inequalities even after 74 years of Independence. He said, ?The entire nation is shocked that in this day and age people have the audacity to even conceive such a horrendous crime let alone doing it in the manner that we saw at Singhu Border. The poor man leaves behind 3 children who have not only lost their father but also their source of livelihood and even more so, their happiness. The culprits behind this monstrosity have to be punished with the severest of punishments without any mercy.?
Vijay Sampla assured the delegation that proper action will be taken in the matter. He said, ?I?ve talked to the DGP and Chief Secretary of Punjab and Haryana regarding the case and will be overseeing the entire process through the Commission till the culprits are behind bars and justice has prevailed.?