Thakor community decree, bans cellphones for unmarried girls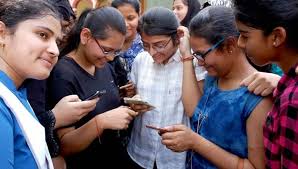 Palanpur, July 17 (HS): Gujarat Thakor community members in Banaskantha district have banned the keeping of mobile phones for unmarried girls in Gujrat. The community believes that keeping mobile phones for unmarried girls is not right.
At the same time, there is also the point of imposing fines on the parents of intercaste marriages. According to the reports, a leader of the community said that in the 12 villages of Dantiwada district, the elders community of the district issued a decree on '14 consensus' in a meeting with 'consensus'. Let us know that the members of the Gujarat Legislative Assembly, Ameesh Thakor, belong to this community.
Congress legislator Guniben Thakor said that he did not see anything wrong in the girls' use of mobile phones. He said that girls should stay away from technology and should focus on studies. According to the order issued in the meeting, 'unmarried woman should not have a mobile phone. If they are caught with a mobile phone, their parents will be held responsible.
During the meeting, the leaders said that parents of inter-caste marriages will have to pay a fine of Rs 1.5 lakh to 2 lakh rupees.
Dantivada community leader Suresh Thakor said that the restriction has been imposed on girls' using of mobile phones so that they can pay attention to studies. Apart from this, reducing unnecessary expenditure on wedding ceremonies is also included in these decisions. These include the order of the ban on DJs, fireworks. Legislature Ameesh Thakor said, he welcomes the decision to stop unnecessary expenses in weddings so that more money can be spent on education.