Terrorists killed BJP Councilor in Kashmir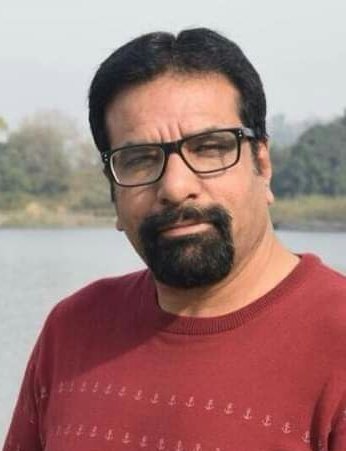 Jammu, June 3 (HS): Despite having two personal Security Officers, Municipal Councillor, Rakesh Pandita who was moving without them become target of terrorists in Tral area of South Kashmir's Pulwama on Wednesday. After the incident, Inspector General of Police Kashmir, Vijay Kumar has directed all protected persons not to go anywhere without personal security officers (PSO's). Police said the terrorists had shot dead Rakesh Pandita in Tral despite provided two PSOs and secured hotel accommodation in Srinagar, the said councilor went to Tral without PSOs. Reports said the leader was visiting his friend at Tral Payeen. Pandit succumbed to injuries in the hospital while another woman, who is the daughter of his friend, also received bullet injuries on her leg.
The woman was shifted to Pulwama hospital for treatment. "No #protectee should go anywhere without PSOs. Visits are allowed only after ground assessment of local #threat is done. Request is to all protectees not to #violate SOPs and risk their lives unnecessarily: IGP Kashmir Tweeted. Pertinently, five BJP leaders were killed last few years in targeted killings. The government had also reviewed the security arrangement recently and most of them had been provided with secured accommodation in Srinagar. LG, Manoj Sinha in a tweet said, "Saddened to hear about the terror attack on the Councillor Shri Rakesh Pandita at Tral, Pulwama. I strongly condemn the attack. My condolences to bereaved family in this time of grief." "Terrorists will never succeed in their nefarious designs, and those responsible for such heinous acts shall be brought to justice." he added.
However, the attack has been condemned by many political party heads and former Chief Minister's of Jammu and Kashmir. "BJP councillor Rakesh Pandita joins a long list of mainstream politicians targeted & assassinated in Kashmir because of their association with electoral politics. I unequivocally condemn this attack & convey my heartfelt condolences to his family. May his soul rest in peace." Former, CM Omar Abdullah tweeted. PDP chief, Mehbooba Mufti also tweeted, "Shocked to hear that BJP leader Rakesh Pandit has been shot dead by militants. These senseless acts of violence have brought only misery to J&K. My condolences to the family & may his soul rest in peace." BJP, JK-UT Chief Ravinder Raina blamed Pakistan for the terror act "Coward Pakistani Terrorists once again bleeded the Kashmir by attacking Sh. Rakesh Pandit G at Tral area of Kashmir in which he attained martyrdom, Rakesh Pandit was a brave son of Bharat Mata, his martyrdom will not go in vain, all involved will be naturalized."