Terror funding: FATF gives another opportunity to Pakistan to comply with action plan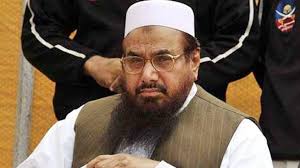 New Delhi, Jun.22 (HS): Cautioning Pakistan that it is has less than three months for curbing terror financing, India said that if Pakistan fails to do so, it may be blacklisted by terrorism watch body, FATF. Body has given relief to Pakistan for being blacklisted till next October to comply with the action plan set out by global body, Financial Action Task Force.
On Friday, during the FATF plenary session in Orlando, an stern statement was issued and included in its outcome document, telling Pakistan that it could face a blacklisting (next step) in its next session in October, if it did not follow a 27-point checklist on bringing stricter laws to curb the access of funds to terror groups inside the country, including IS, al-Qaeda, Lashar-e-Toiba and Jaish-e-Mohammad.
However, for the time being, the FATF put off the blacklist during the current session, but stressed that Pakistan had missed two action plan deadlines already. Talking on the statement, MEA spokesperson Raveesh Kumar said on Saturday that India expected Pakistan "to take all necessary steps to effectively implement the FATF Action Plan fully within the remaining time frame, that is, by September 2019, in accordance with its political commitment to the FATF and take credible, verifiable, irreversible and sustainable measures to address global concerns related to terrorism and terrorist financing emanating from any territory under its control."
It may be noted that India was not a sponsor of the original move to put Pakistan on a compliance 'greylist' last June, but has consistently supported the U.S., U.K., Germany and France in efforts to make Pakistan accountable for its actions on terror groups. Pakistan was put on the grey-list in 2018, the second time it has been on the list since 2012-2015.
Meanwhile, Pakistan pointed out that the FATF had acknowledged some steps had been taken by Pakistan's government. In the past few months, the Imran Khan government had changed laws and shut down several outfits run by the terror groups mentioned.
This time also Pakistan's all weather's friends China, Malaysia and Turkey have come for the rescue of Pakistan but next time it may be difficult for these countries also to guise Pakistan from ire of FATF.