Telangana state bagged Five National Awards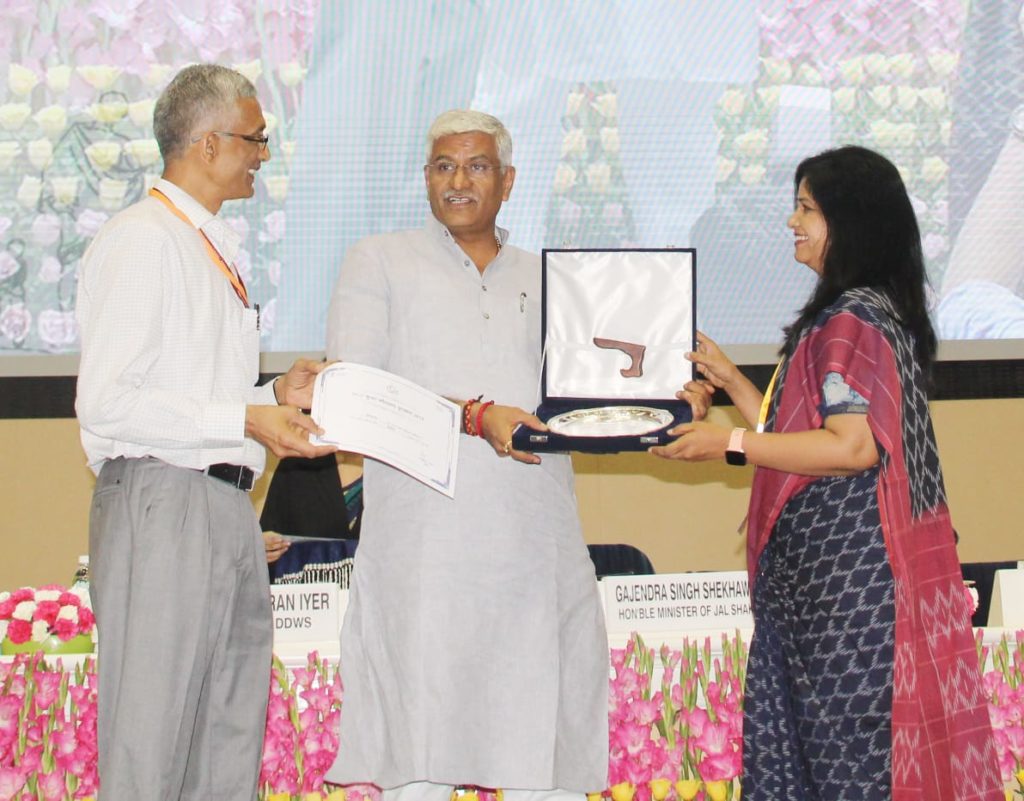 Telangana: Hyderabad: June 25(HS) Honble Union Minister Gajendra Singh Shekhawat, Jalashakthi, Drinking Water & Sanitation, Govt. of India, and Parameshwar Iyer, Secretary has distributed the awards to the award winners. In this occasion, Telangana achieved five (5) awards on "Swacchasundar Shouchalay National Award 2019".
The details of the categories are One award to State out of three States Telangana is one for entire country Received by Neetu Kumari Prasad, IAS, Commissioner, PR&RD, Project Director, SSBM(Gramin), Telangana.
Two awards to Districts Peddapally and Warangal Urban Districts Received by Devasena, IAS., District Collector, Peddapally District Received by Ramu, DRDO, Warangal Urban District.
Two awards to Individual households' category as special recognition to Mondi Bikshapathi, Erravalle GP, Jagdevapur Mandal, Siddipet District Morapur Rama, Shathakkapally GP, Ibrahimpatnam Mandal, Jagityal District. And, Dilip Kumar, Director SBM(Gramin), Smt. Archana, Dy.EE, SBM(G), and Munindar, SBM consultant accompanied along with the Commissioner and PD SBM for the awards function at New Delhi.
All the award winners are appreciated by the Hon'ble Minister PR&RD Errabelli Dayakar Rao garu and also appreciated the Vikas Raj, IAS, Principal Secretary, PR&RD. it is one of the greatest occasions and achievement of all the stakeholders in this activity for maintaining the sanitation and health in the state.