TCS recognised as one of the top 50 companies in US for diversity and inclusion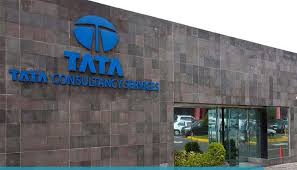 New Delhi, May 29 (HS): Tata Consultancy Services has brought honour as an Indian company by being recognised as "2019 Top Company for Diversity" in US DiversityInc.
TCS passed all the parameters and ranked 49th in this list of top 50 companies as it has diverse workforce comprising 70 nationalities and women accounting for 28 percent of their workforce. It has hired more than 20,000 Americans for last five years including 1500 present college graduates.
TCS has also pervasive platform connecting 60 companies and 60 youth-service partners covering 43 states of US. It has wide network of best trained consultants over 46 countries. It also undertakes various digital skilling programmes in world for employees so that they can carve their own paths. Over the years, the company has tried to reduce gender and diversity gap through various partnerships.
It is said that the company with diversity in workforce have decisive advantage over the peers.
It is noteworthy that as many as 1800 companies were evaluated on different parameters such as creation of local job opportunities, skilling programmes, workforce diversity, opportunities to under-served and marginalised groups, etc to recognise them as company for diversity for the year 2019 in US.