Tanker load of liquor worth 17 lacs seized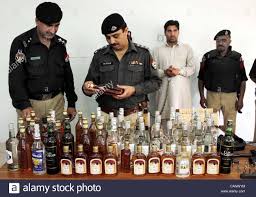 Chapra, 21February, 2021(HS) On  a tip off, Excise department today seized a Tanker load of foreign liquor after conducting raid near a line hotel at Galimapur Rambag village under Tataiya police station. Excise superintendent Rajnish Kumar told that the liquor was being brought from Haryana by Tanker in hidden space. Altogether 176 cartons were seized which is worth 17 lacs. He said that the Tanker was parked along side a line hotel in abandoned condition and so no arresting could be made.
Only five days ago, Excise department had seized a Tanker containing foreign liquor worth lacs from under Kopa police station.