Tamil Nadu Assembly Passes Resolution Urging Centre to Withdraw Common University Entrance Test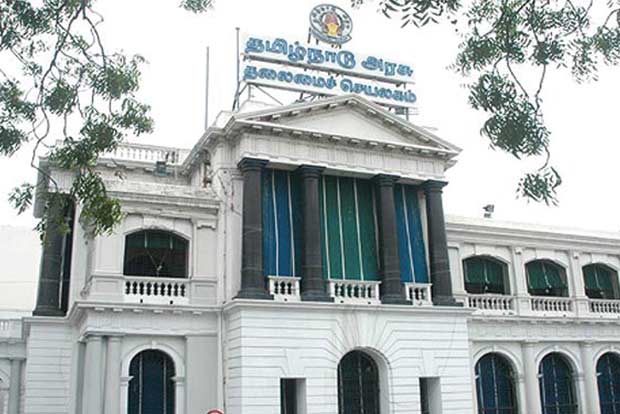 Chennai, 11 April (H.S) : On Monday, the Tamil Nadu Assembly passed a resolution urging the Centre to drop plans to hold the Common University Entrance Test (CUET) for admission to central university courses.
The resolution was introduced by M K Stalin, who urged the Central Government to cancel the entrance exam.
According to the report, there is no doubt that this CUET, like NEET, will marginalise the country's diverse school education system, severely undermining the relevance of overall development-oriented long-form learning in schools and forcing students to rely on coaching centres to improve their entrance exam scores.
Admissions for various courses, including undergraduates, in all Central Universities funded by the University Grants Commission under the Central Government will be conducted exclusively through the National Examinations Agency's Public University Entrance Examination.
Admission will be determined by the students' performance on the university entrance examination, regardless of their performance on the Plus 2 examination. In the Tamil Nadu Legislative Assembly, Chief Minister MK Stalin introduced a separate resolution in this regard.
Any entrance exam based on the National Education Research and Training Committee syllabus will not give all students studying in different state curricula in the country an equal chance. More than 80% of all students are enrolled in state-run programmes. The majority of these are from marginalised areas.
As a result, the entrance examination based on the NCERT syllabus will have a negative impact on the majority of those eligible for admission to Central Universities, resulting in a significant reduction in the enrollment of Tamil Nadu students in various Central Universities and their affiliated colleges across the country.
This entrance exam, like the NEED exam, will undoubtedly marginalise various school education systems across the country, severely undervalue long-term learning practises in schools, and create an environment in which students rely on training centres to improve their entrance exam scores. The people of Tamil Nadu are concerned that this will only benefit them if student training centres proliferate like a plague.
The resolution was unanimously adopted, according to Speaker M Appavu.
The BJP staged a walkout in protest of the resolution, while the AIADMK, the main opposition party, and the ruling DMK's allies—the Congress and the Left parties, among others—supported it.