Syed Ali Shah Geelani quits Hurriyat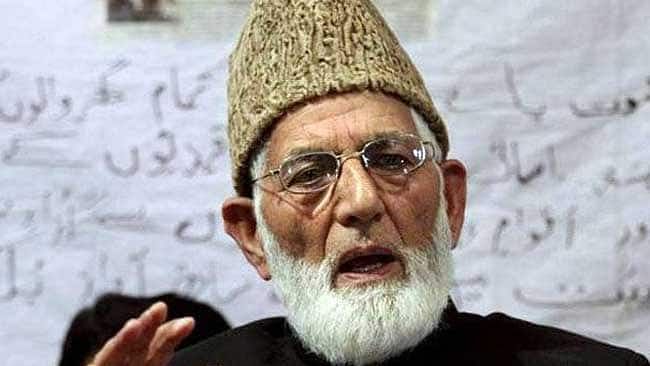 Jammu, June 29, (HS) In a major development in Kashmir, the face of separatist movement, Syed Ali Shah Geelani quit the Hurriyat conference. This is first major blow to the separatist movement in Kashmir after revocation of article 370 and 35 A.
Chairman of all party Hurriyat conference Syed Ali Geelani announced total separation from the forum. He said that he sent a detailed letter to the Hurriyat members stating that keeping in view the current situation of the Hurriyat conference, he is announcing total separation for this forum. As per reports the 90-year-old had led the separatist movement in Kashmir since the 1990s and was a lifelong chairman of the Hurriyat. He was previously a member of Jamaat-e-Islami Kashmir, but later on founded his own party Tehreek-e-Hurriyat, of which he's still a member.