Sovan Chattopadhyay becomes BJP's face in Kolkata Corporation elections : Rahul Sinha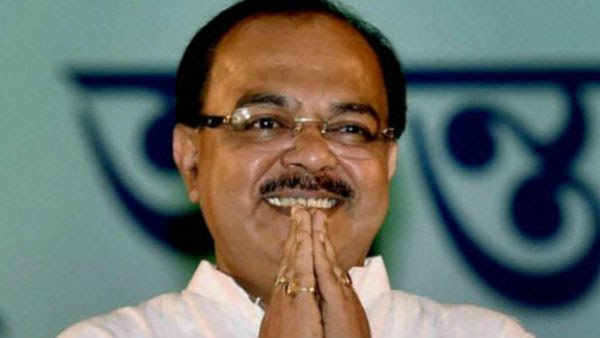 Midnapore/Kolkata,12 March (HS): Senior BJP leader and former state party president Rahul Sinha has reiterated the party's decision to project Former Mayor Sovan Chattopadhayay as the face of the party during the all important elections to Kolkata Municipal Corporation (KMC),stated for next month.
Participating in an interactive session after holding meetings with party workers in Midnapore district before the next month's civic body elections. Sinha, the present National Secretary of the party, has charged Chief minister Mamata Banerjee  with allegedly resorting to several gimmicks to win the public support before the poll.
Comparing the past records of Sovan Chattopadhyay as the Kolkata Mayor for over five years before he was removed from the post by the Chief minister, Sinha said the prime factor behind projecting Sovan as the BJP candidate for the Mayoral post was his record performance.
Replying to queries about the prospect of BJP winning the KMC elections and most of the Municipal poll elsewhere, Sinha claimed that in spite of some initial hick ups,the party was now fully geared up to face the challenges from the ruling Trinamool Congress.They would now have to run for their money to regain some of the 140 wards under KMC,he said.
However, Sovan was not available for comment since he expressed his strong reservations at the decision of Trinamool Congress supremo Mamata Banerjee giving more importance to his estranged wife Ratna Chattopadhyay and made her in charge of his assembly constituency.
Accordingly,the former Mayor has reportedly decided to work for his new party BJP 'more intensely' to help  it win the next month's Kolkata Corporation elections hands down.
Refusing to accept humiliations from his former party leaders, Sovan Chattopadhyay formally joined BJP in New Delhi in August last year with her companion and friend Baishakhi Banerjee. But since then he was not seen in any public appearance with any BJP leader, raising doubts among the minds of the common people about his real intention.