Sharman Joshi arrives at Ranchi to promote 'Fauji Calling' movie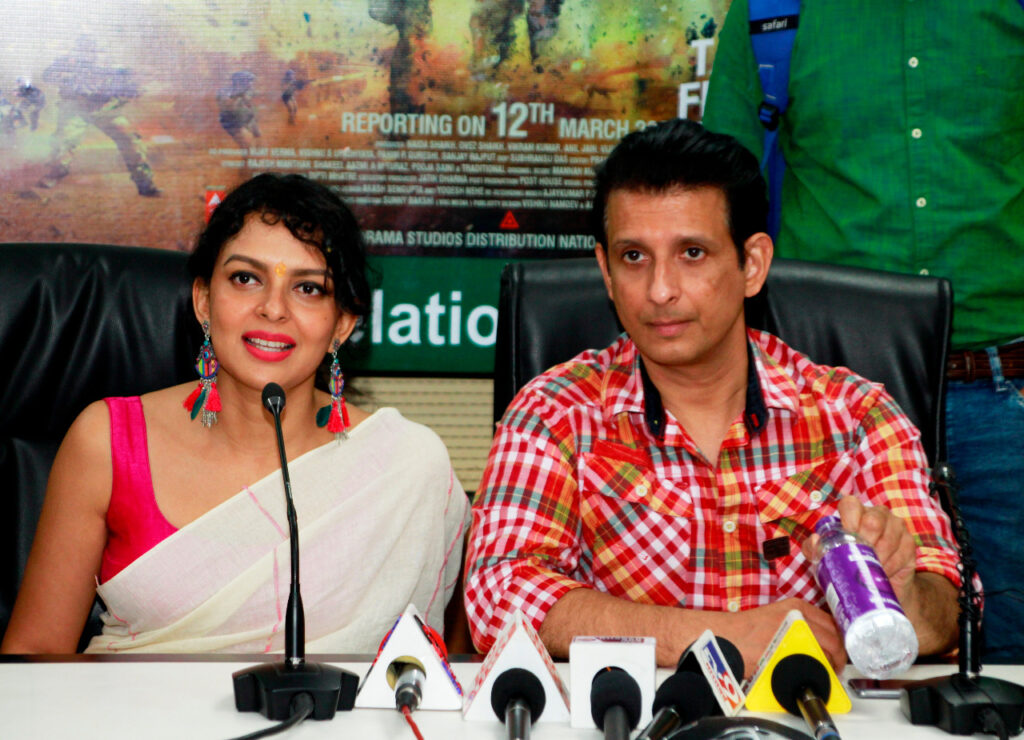 Ranchi, 8 March 2021 (HS)A patriotic film based on the emotional bonding of a military soldier with his family, 'Fauji Calling', will be released on March 12 in various theaters across the nation. Bollywood actor Sharman Joshi, who arrived in Ranchi to promote the film, addressed the press-media today. *
He said that the film is inspired by a true incident which is related to Uri attack. He told that this film makes the audience aware of the emotional story of a soldier and his family. He further added that soldiers protect our country by staying on the border. To protect our country, soldiers put their lives at stake. What happens to a family after a soldier is martyred. What problems they have to deal with, is shown in this film. He told that we need to know how big is the sacrifice of a soldier as well as his family.
Director of the film Aryan Saxena, said that a lot of films have been made on patriotism even before this, but this film is somewhat different, that depicts the bravery of the country's soldiers as well as the patience of their families. How the family of a soldier encourages them to put their lives on the border and what happens to that family when they are martyred, is the main theme of this film.
He also said that Jharkhand is a beautiful state surrounded by forest area. Jharkhand has excellent locations for filmmaking such as Netarhat, Betla, Patratu, Macluskiganj and various falls etc.
Notably, the shooting of the movie started in 2019 and it was completed in 2020.