Shamshabad to Mehdipatnam PVNR expressway repair works are in progress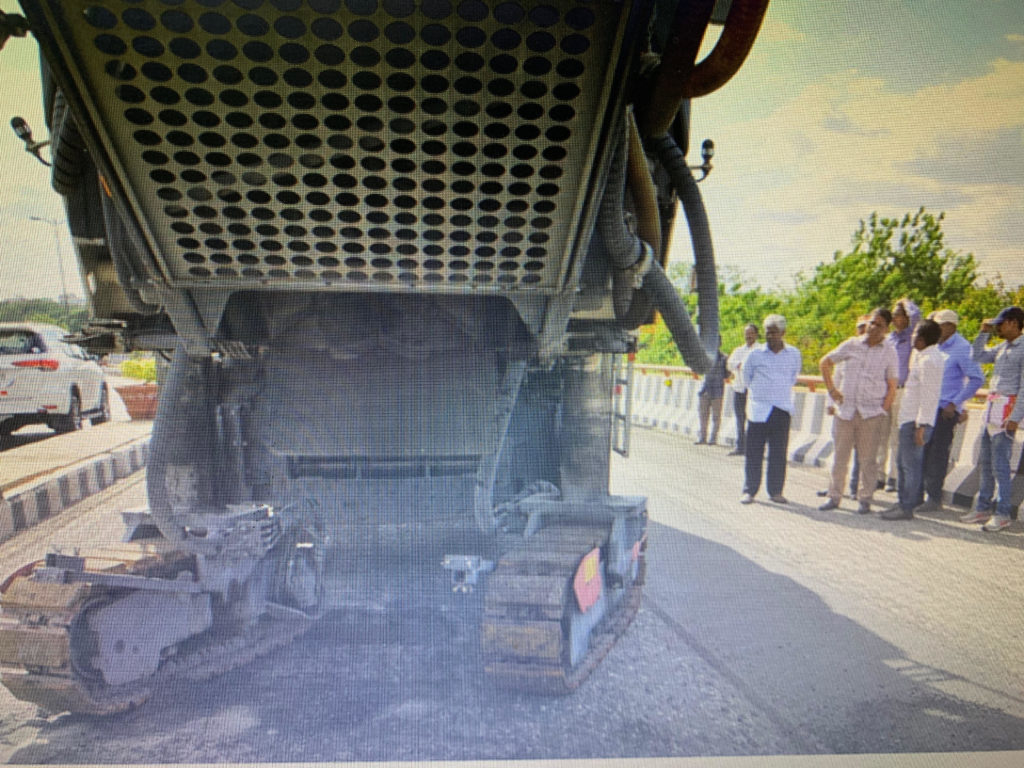 Telangana: Hyderabad: June 13 (HS) Repair works on the PVNR expressway from Shamshabad to Mehdipatnam will be completed by the 21st of this month stated by the Principal Secretary Municipal Administration Arvind Kumar.  He inspected the repair works being taken on the PVNR expressway and instructed the officials to expedite the repair works so as to allow vehicular traffic from the 21st of this month.
It may be recalled that as part of regular maintenance work, one way stretch from Shamshabad to Mehdipatnam has been closed for vehicular traffic from the 22nd of April.  Mr Kumar said that the repair works on the other stretch from Mehdipatnam to Shamshabad will be taken up after the monsoon as it will take a minimum of 45 days for the repair works to be completed.
Mr Arvind Kumar enquired with the officials about the functioning of the cold milling machine.  He asked the officials to attend the potholes simultaneously. He also asked them to take up painting on the footpath.  He instructed to commence the work of under deck street lighting at the earliest.