Seven killed on the spot in Bengaluru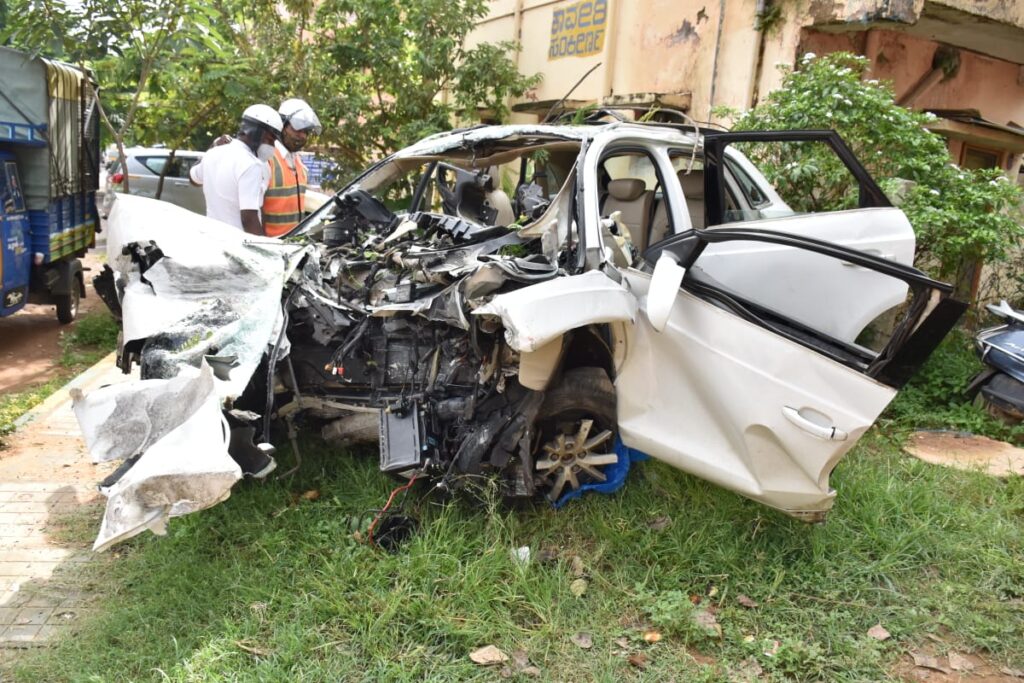 Bengaluru, 31 August (H.S): Seven people including Karuna Sagar(28), son of Y.Prakash, ruling DMK MLA from Hosur, adjoining the city and under the purview of Tamil Nadu, his wife Bindu(28) have been killed in a ghastly Audi car crash at Mangala Kalyana Mantapa in Koramangala layout of the city during the wee hours today.
The remaining deceased, all of whom succumbed at the spot have been identified as Ishita(21), Dr Dhanusha(21), Akshay Goyal of Kerala, Utsav of Haryana and Rohit(23) of Hubballi.
According to the Adugodi police, the driver of the Audiq3 luxury car was driving at a high speed, lost control of the vehicle and hit an electric pole on the pedestrian path resulting in the loss of seven lives on the spot.
The vehicle has been completely damaged as a result of the fatal accident while all three people sitting in the front portion and the remaining four seated behind were killed on the spot. Police are also suspecting the driver to be under the influence of alcohol.
Apart from seven people crowding the five-seater vehicle, none of them was said to be wearing the seat belts, following which the air balloons failed to open when the car hit the pole.