Settlement issue: Punjab Govt team to visit Meghalaya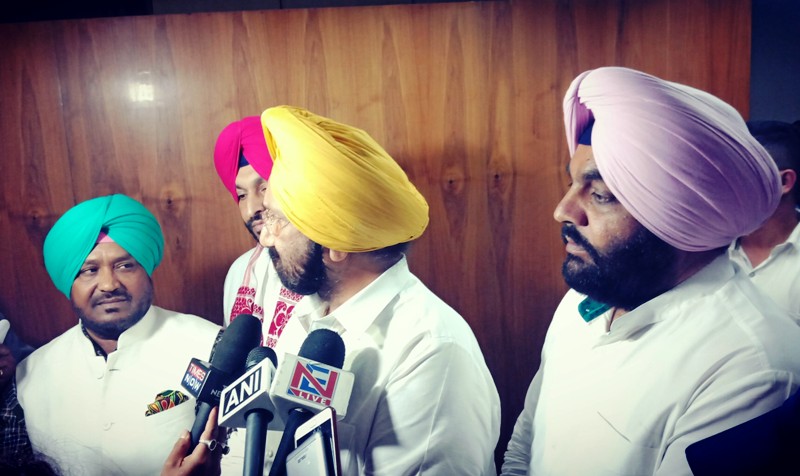 Shillong, June 17 (HS): A four-member delegation of the Punjab government will visit Meghalaya soon following reports that Punjabis living in Shillong have been asked to leave by the administration.
Chief Minister Capt. Amarinder Singh has also written to his Meghalaya counterpart Conrad Sangma to ensure security of the Punjabis settled there.
The four-member delegation will be led by Punjab minister Sukhbinder Singh Sarkaria.
MPs Ravneet Singh Bittu and Jasbir Singh Gill along with MLA Kuldeep Singh Vaid will be a part of the delegation.
D S Mangat, special secretary, planning, has also been directed to accompany the group, an official spokesperson said.
They will meet chief minister Sangma and other officials in Shillong, he said.
The directions come amid media reports that the Punjabis settled in Meghlaya have received "threats" from local organisations which warned them of dire consequences if they resisted the state government's attempts to evict them.
"These reports have naturally caused great concern back in Punjab as these families have been settled in Shillong long before the country's independence," Amarinder wrote in a letter to Sangma requesting him to initiate urgent measures to instill a sense of security among the Punjabi settlers.
The Punjab chief minister said that it was important that the matter be not allowed to acquire a religious or parochial colour.
The development comes after the Meghalaya government had on Thursday submitted its report to the ministry of home affairs "assuring the safety" of Punjabi settlers in Shillong.
An incident of assault in Punjabi Lane area of Shillong in May last year had resulted in group clashes following which it was put under curfew for over a month.
Meanwhile, Chief Minister Conrad Sangma on Sunday held a round of discussion on Harijan Colony with a delegation of Shiromani Gurudwara Parbandhak Committee (SGPC) and Delhi Sikh Gurudwara Management Committee (DSGMC) headed by Union Food Processing Industries Minister, Harsimrat Kaur Badal in New Delhi.
Chief Minister has assured that the state government would take all necessary steps to ensure safety and security of the residents of the Harijan colony in view of the threat issued by a banned militant outfit besides coming up with an amicable solution on the issue which will be acceptable to both the parties.
Food Processing Industries Minister, Harsimrat Kaur Badal said that an attempt was made to relocate the residents despite a court order staying the proposed relocation. He also said that the residents of the colony were brought to Shillong around 200-years ago by the British and were given land in 1954 by the Shillong Municipal Board (SMB) after the Syiem of Hima agreed to the same and following this four additional land pattas were given to construct a Gurudwra and two temples.