Serie-A: Juventus beat Lasse 4–0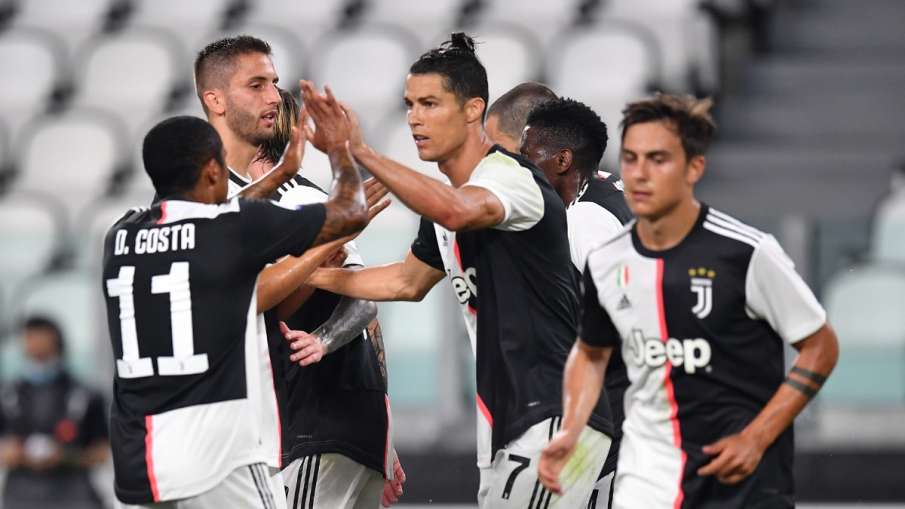 Rome , June 27 (HS) Juventus beat Lasse 4–0 in the Italian Football League Serie-A match late Friday. With this victory, Juventus strengthened their position at the top position in the table. Juventus have 69 points, while Lazio, ranked second, have 62 points.
Paolo DiBala , Cristiano Ronaldo , Gonzalo Higuain and Mathis de Light scored for Juventus in the match.
Until the first half of this match, both teams could not score a goal. Juventus made a great comeback in the second half when Dibala scored a goal in the 53rd minute of the match, to give his team a 1-0 lead.
Ronaldo doubled the team's lead by scoring a penalty in the 62nd minute of the match. Gonzalo Higuain scored in the 83rd minute to put his team ahead 3–0. Two minutes after this goal, Mathis de Light scored in the 85th minute to give Juventus a 4–0 lead and the score proved decisive. Juventus have played 28 matches so far in the league, out of which  they have won 22 and lost 3 matches, 3 matches were drawn.