SBI Zonal office closed after two employees test positive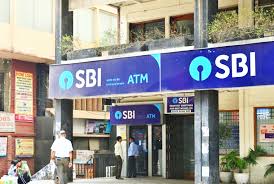 Kolkata,08 May(HS): A large section of 'Samriddhi Bhavan', the  Eastern Zonal Headquarters of State Bank of India(SBI)  in the city was closed from today at least for the next two weeks following the detection of  two employees testing positive for Covid-19.
Informing this SBI sources told Hindusthan Samachar here this evening that both the employees who developed early symptoms of Coronavirus with fever and cough while working in the office, were immediately sent for Covid-19 test which was found positive.
Soon the Bank Authorities decided to close the entire finance section of the six storied building at Strand Road in the heart of the city and asked all colleagues  of both the affected  employees in the same floor to undergo similar test to ensure whether any other of them also became Corona positive.
So far all other reports had come out as negative, the sources said and informed that efforts had now begun to sanitize the entire building after barricading the entire area.
While both the affected employees were admitted to the city's main Covid-19 hospital, all of their colleagues had been asked to go for a home quarantine and self isolation for the next two weeks as a preventive step as directed by the Health ministry.
'We do have specific information that several more Bank employees of both SBI and  other Banks have also been affected by the killer disease during the last few days both in West Bengal and other parts of the country,' the sources said adding that however there was no report of any death of these frontline warriors.
Till today as many as 79 people have lost their lives in Covid-19 pandemic in West Bengal alone, one of the highest in the country, when the total number of those affected also crossed the 1,500 mark.