SBI records over 11 per cent growth in deposits in FY20; announced Chairman in AGM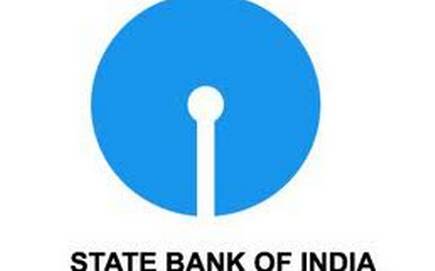 New Delhi, July 14 (HS)  The country's largest public sector bank and lender, State Bank of India (SBI) has recorded a healthy 11.34 per cent  growth in deposits during  2019-20 to help push up the Bank's market share up by a record 46 basis points to 22.84 per cent during the last fiscal.
Announcing the  performance highlights and some significant initiatives of the bank during FY20, SBI Chairman Rajnish Kumar today informed the bank shareholders during the 65th Annual General Meeting of the Bank,held  in Mumbai through first of its kind video conferencing because of the present Covid-19 pandemic situation, that while the Domestic deposits grew by 11.03  per cent to Rs 31.25 lakh crores, the term Deposits grew at a faster rate of 12.23 per cent, compared to CASA growth of 9.61 per cent.
 'Your Bank maintained its robust CASA ratio at 45.16 per cent in FY20,' the SBI Chairman said adding on the assets side, the Bank's domestic Advances grew by 3.75  per cent to Rs 20.65 lakh crores, while the foreign offices advances grew at a robust pace of 18.05 per cent to Rs 3.57 lakh crore.
Therefore, the gross advances of the Bank grew by 5.64 per cent to the level of Rs` 24.23 lakh crores in FY20 from the previous year level of Rs 22.93 lakh crore, he said.
 Much of the growth in domestic advances came from Personal segment (Retail Per) including Home Loans, Kumar said adding overall the Personal loans showed a robust growth of 15.40 per cent to Rs 7.48 lakh crores in FY20 which is in line with the Bank's strategy towards this segment. The growth in Xpress credit was mainly driven by  YONO and INB platforms, he said.
The Corporate Loan book has, however, declined marginally by 0.87 per cent to Rs, 8.44 lakh crores, which was in line with the Banking industry's growth trend. Major share of the credit went into sectors such as Infrastructure (Power, Roads and Ports) and Services especially Commercial Real Estate and NBFCs. The Corporate Loan book accounted for 38.9 per cent share of PSUs and Government sectors or the Government of India undertakings, he said.
 The Bank's investment portfolio also increased to Rs10.58 lakh crores in FY20 compared to ` Rs 9.78 lakh crores in FY19, with the rise in SLR investments. Divestment of non-core assets was actively pursued in FY2020 and the Bank had made full exit in Equifax Credit Information Services Private Limited, Petronet MHB Limited and a partial exit in NSE, the Chairman announced.
The Tier I capital and AT1 capital ratios put together also increased by 35 bps to 11 per cent Kumar said adding the gross NPAs ratio however declined to 6.15 per cent from 7.53 per cent  last year. SBI now  intends to bring technology in NPA management such as Litigation Management System for better monitoring of legal recourses undertaken for expediting recovery in the stressed accounts.
Referring to the Bank's decsion to undertake several strategic initiatives to achieve the long-term objectives, the SBI  Chairman in his speech said some of them were like creation of a new audit wing at Internal Audit Department to assess the aggregate risk and maintain an audit oversight at macro level.
According to Kumar, the Bank's growth last year by the subsidiaries had been healthy year after year. On a standalone basis, SBI Capital Markets Limited posted a PAT of around Rs 215 crore for FY2020 as against Rs 168 crore in FY2019.
SBI Life Insurance has continued to maintain the leadership position amongst private players in number of policies issued, which reflects mass coverage and strong market acceptance across geographies amongst life insurers. The company achieved a PAT of Rs 1,422 crore in FY2020 against Rs 1,327 crore in FY2019, an Y-o-Y growth of 7 per cent.
Furthermore, the IPO of SBI Cards led to significant value discovery and is a strong indication of the Bank's ability to incubate and nurture future industry leaders with a strong potential for value creation in the times ahead, the Chaireman said adding SBI Funds Management Private Limited, the Asset Management Company of SBI Mutual Fund (SBIMF), was among the fastest growing AMCs and the market leader with a growth of over 31.5 per cent against the industry average of 10.4 per cent in FY2020. Recently, SBIMF became the first ever MF to cross Rs 4 lakh crore AUM.