SBI employees contribute another Rs. 7.95 crore to PM Cares fund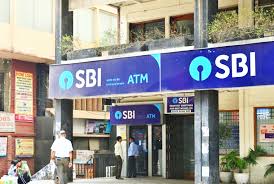 Kolkata,20 May(HS): The employees of the country's largest Public sector Bank, State Bank of India (SBI) have contributed an additional amount of Rs.7.95 crores to the Prime Minister's National Relief Fund.
With this, the total contribution made by SBI employees in terms of their one day's salary and a day's leave encashment now amounted to a whopping Rs. 107.95 crore, sources of  SBI Officers Association informed Hindusthan Samachar here today.
They said earlier in March, around 56,000 employees of SBI had donated Rs.100 crore to the PM Cares Fund to help the government fight Coronavirus pandemic. In addition, the Bank had also committed 0.25 per cent of its annual profits for FY 2019-20  in the form of CSR activities for the same purpose.
Expressing gratitude to all Bank employees for their dedicated services during this critical period, the sources stated that despite mounting difficulties SBI had been providing the 'best possible banking services' to its customers and urged everybody to avail digital banking services in view of the necessity to maintain social distancing.