Saudi Arabia halts domestic flights and trains for 14 days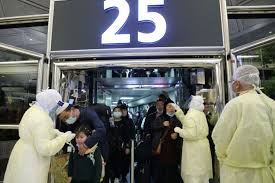 Riyadh, Mar 20 (HS): Saudi Arabia's state news agency quoted a source from the Interior Ministry as saying that Saudi Arabia has banned all domestic flights, buses, taxis and train services for 14 days from Friday.
The source said that this step has been taken as a precautionary step to limit the spread of coronavirus. Coronavirus has caused panic in global markets and has actually put many countries in a state of lockdown.
Saudi Arabia has so far confirmed 274 infections of coronavirus. Saudi Arabia has not yet reported any deaths from coronaviruses. While the coronavirus epidemic globally has killed about 10,000 people and infected more than 240,000 people.