Sangh's support for Janata curfew- Bhaiyaji Joshi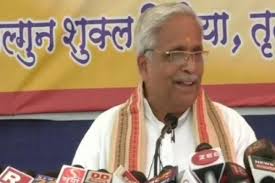 Nagpur, Mar 19 (HS): To counter the Coronavirus, Prime Minister Narendra Modi appealed  to the nation calling for "Janata curfew" on 22 March. Rashtriya Swayamsevak Sangh (RSS) general secretary Suresh Bhaiyyaji) Joshi has supported  call of the Prime Minister.
Joshi said in his message that, the Rashtriya Swayamsevak Sangh supports all these efforts. All the volunteers shall work for the success of all the efforts of the central and state governments, including the 'Janata curfew' of 22 March, with this mantra of 'resolution and restraint'.
Ensure you support the cause and co-operate with government to arrest Carona Virus.