Rishikesh Anil Deshmukh not likely to respond to ED summons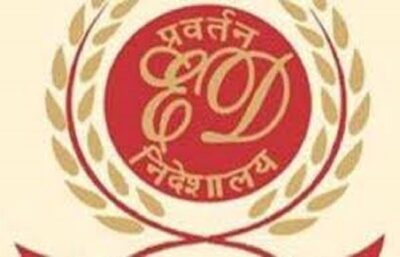 Nagpur, 5 November (H.S): Rishikesh Deshmukh, son of former Maharashtra Minister Anil Deshmukh is not likely to appear before the Enforcement Directorate on Friday. He was summoned by the ED in connection with money laundering case against Anil Deshmukh.
Rishikesh is also seeking more time to avail legal remedy against the ED enquiry against him. Earlier too he had not responded to ED summons like his father. Anil Deshmukh is already in ED custody till November 6. Investigation against his investments in a Delhi based company and in a trust in Nagpur. The money is alleged to have been transferred in Hawala transaction in which Rishikesh was said to be involved.
Anil Deshmukh is facing charges of money laundering and extortion to the tune of Rs 100 crore per month.
The case is likely to take a different tern, as former Mumbai Police Commissioner Param Bir Singh has denied to in possession of adequate proof against Deshmukh. He had levelled charges against Deshmukh, through a letter written to the Chief Minister Uddhav Thackeray.