Rise in Corona cases, 11,466 new corona cases registered in last 24 hours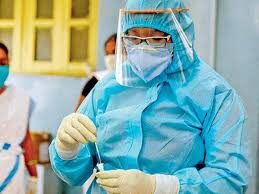 New Delhi, 10 November (H.S): There has been a slight increase in new cases of corona in the country. According to the data released on Wednesday morning, a total of 11,466 new patients have appeared in the last 24 hours. During this, 460 patients died of corona across the country. At the same time, the number of people recovering from Corona was recorded as 11,961.
In the cases of Corona, Kerala remains the biggest cause of concern in the whole country. In the last 24 hours, there have been six thousand, 409 new cases. During this, 47 deaths have occurred due to corona in this state.
According to the union Health Ministry, the infection rate has gone up to 0.90 percent in the last 24 hours. For the second day after the last several months, the infection rate is below one percent, which is a matter of relief. So far, a total of three crore, more than 44 lakh cases of corona have been reported in the country. The number of active patients is one lakh, 39 thousand, 683.
So far three crore, 37 lakh, 87 thousand, 47 patients have recovered in the country from Corona. The recovery rate of the country is 98.25 percent. In the last 24 hours, more than 11 lakh tests have been conducted in the country. According to ICMR, a total of 61 crore, 85 lakh tests have been done so far. So far 109 crore, 63 lakh anti-corona vaccines have been given across the country.