Ricky Ponting slammed Pujara for slow batting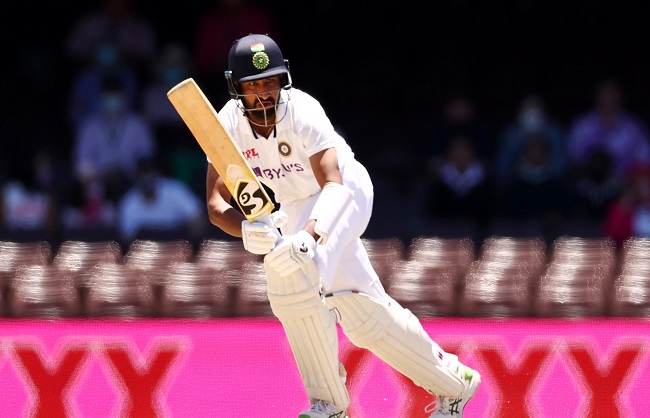 New Delhi, January 09 (HS). Former Australian cricket team captain Ricky Ponting said Cheteshwar Pujara was slammed for slow batting in the Sydney Test and said his slow batting was putting pressure on the rest of India's batsmen.
Ponting tweeted, "I don't think it's right thinking. I think Pujara should play a little more openly because I think it's putting pressure on his batting partner."
Pujara scored just 50 runs in 176 balls in the first innings of the third Test match being played at Sydney Cricket Ground (SCG). Later, Pat Cummins dismissed him and gave India the sixth blow. In this series, Pujara was dismissed by Cummins four out of five times he has played so far.
Pujara performed brilliantly on India's previous Australian tour of 2018-19. Pujara, who scored three centuries last time, has only managed to score 113 runs in five innings. This was his first half-century in the series.
Significantly, in the Sydney Test, Australia has strengthened its grip. Australia had scored 338 runs in their first innings, in response the Indian team was reduced to 244 runs, as a result Australia got a lead of 94 runs on the basis of the first innings. In the second innings, Australia scored 103 runs for 2 wickets at the end of the third day's game and their total lead has extented to 197 runs.