Red Eagle Asha School, a social endeavour of Army towards special education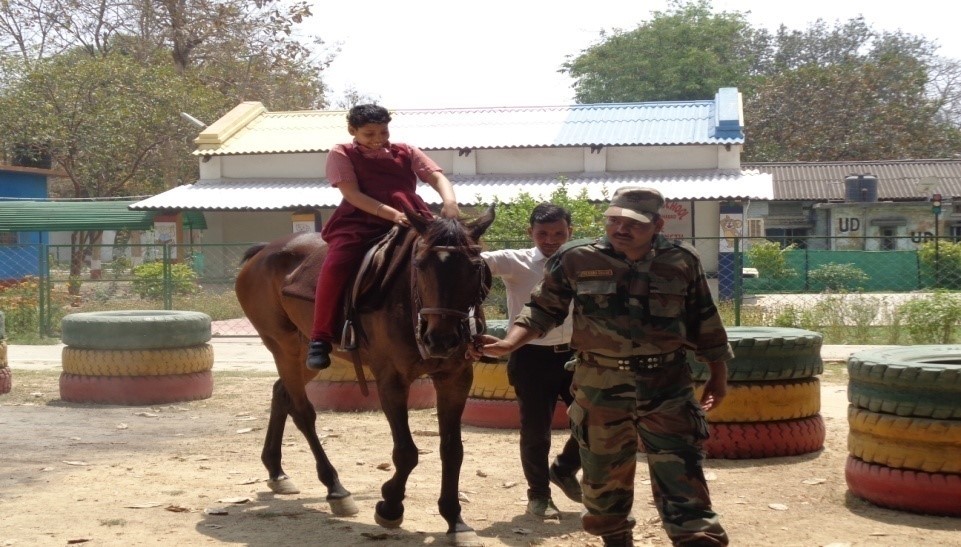 PRAYAGRAJ, April 16 (HS): An Asha school, for specially abled children, is being run at Old Cantonment, Teliarganj, Prayagraj since 07 Oct 1992 under the aegis of the Red Eagle Division of Indian Army. The school is fully air conditioned and has state of the art training facilities which include an all weather indoor Hydrotherapy complex, fully equipped physiotherapy room, two smart classes, sensory park, Asha Market for practical training on basic shopping & money handling and a dedicated daily living training facility.
The school has a well qualified staff comprising of special educators, physiotherapist, speech therapist, psychologist and a music teacher. It also has adequately trained support staff. The various therapies being provided are hydrotherapy, physiotherapy, speech therapy, equine therapy, canine therapy and vocational & sensory training.
The school has a capacity of 27 Children and currently has 21 children enrolled in the school. Admission is provided to specially abled children of serving & retired defence personnel and also to civilians. The school charges a nominal fee. The special children from eight to 18 years of age with disability certificate signed by CMO, Prayagraj District are eligible for admission throughout the year.
The school is providing holistic education to special children with an aim to facilitate their integration in the mainstream society by making them self dependent. The efforts of the school management have resulted in qualitative improvements in the enrolled students and the work being done for social upliftment has received widespread appreciation from the parents as well as the society, informed Shailendra Pandey, Wing Commander, Public Relations Officer, Ministry of Defence, Prayagraj.