Rear Admiral Puneet Chadha takes charge as new Flag Officer Commanding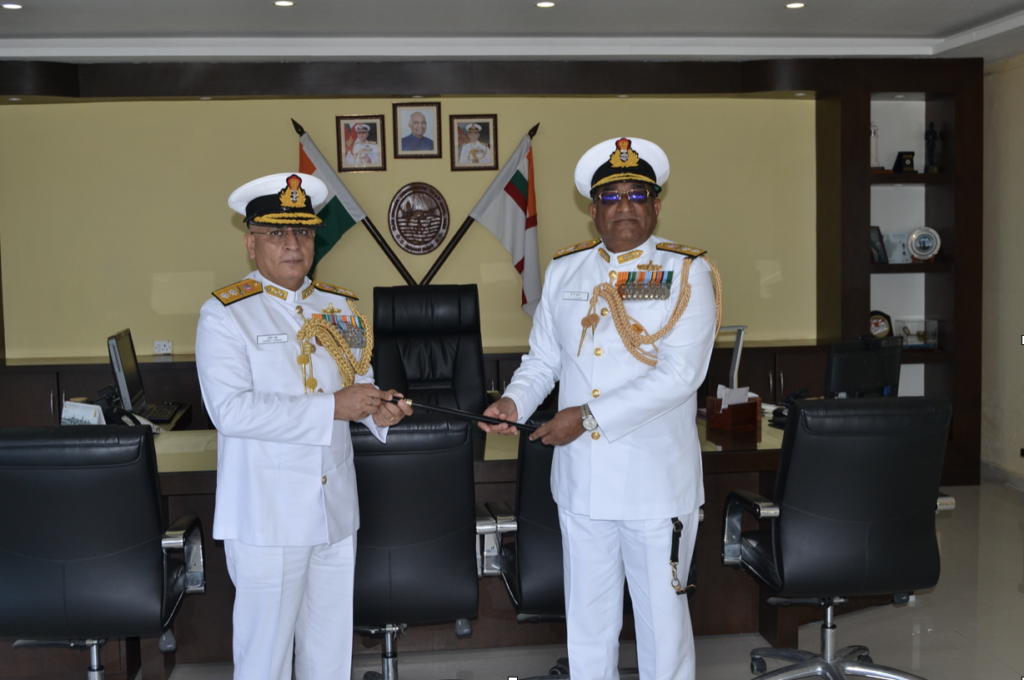 Chennai, July 1 (HS) . Rear Admiral Puneet Chadha, VSM, has taken charge as the Flag Officer Commanding Tamil Nadu and Puducherry Naval Area from Rear Admiral K Jotish Kumar on his superannuation at a ceremonial parade conducted at INS Adyar, Navy Office, Chennai on Tuesday.
Prior to this appointment, the Admiral was Chief Staff Officer (Operations) at headquarters Eastern Naval Command, Visakhapatnam.
During his distinguished career of over 30 years, he has served on various ships and shore establishments.  A first generation naval officer and an alumnus of National Defence Academy, the Admiral was commissioned into the Navy on July 1, 1987 and has specialised in anti-submarine warfare. He is also an alumnus of Malaysian Armed Forces Staff College, Naval War College, Mumbai and National Defence College, Delhi.
The flag officers command tenures include Commanding Officer of missile vessel INS Veer, submarine rescue ship INS Nireekshak, destroyer INS Ranjit and aircraft carrier INS Viraat. 
He has been Director and Principal Director Staff Requirements at naval headquarters and Directing Staff at Defence Services Staff College, Wellington, Tamil Nadu.