RBI announces new measures,market reacts adversely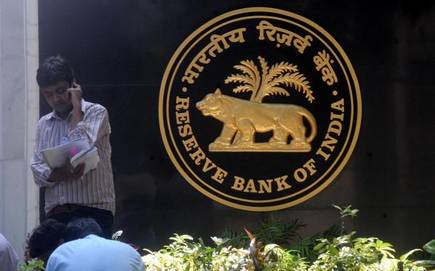 New Delhi,May 22(HS)The market reaction this time,unlike the last ,was not favourable because it had expected some big-bang  announcements which was not made by the RBI.

The bank Nifty was down because,contrary to expectation,the moratorium on term loans was extended by three months.

The Sensex which had gone in the red immediately lost over 350 points or over one per cent by noon.Recovery may not be made.

The repo rate was cut last time by 75 basis points which had made many industrialist who had hoped to get cheaper loans happy.Some had cried "bazooka" in exaltation.

Forty basis point cut announced today did not invite the same reaction.
The cut in reverse repo rate was another "blow" to banks which were struggling to maintain profitability.

The public sector banks largely kept quiet but some private banks did not hide the disappointment."We are in worse situation", a private banker said.

RBI governor Shaktikanta Das did not disclose the figures but candidly admitted that the growth would be in the negative trajectory.However,he hoped that it would pick up in last two quarters of the current fiscal.

The market sentiment was also not favourable because of growing number of positive cases in the wake of return of migrants to their places.

The government,however, is trying hard to reverse the trend and revive the economy.It had announced some measures a few days ago to  help NBFC and Mutual Funds.The RBI had announced a new liquidity facility under Long Term Repo Operations (LTRO-2.0).

To help the states the ways and means advances have been hiked .The Centre has already released the second tranche of GST compensation to the states which has made lower revenue collections due to the lockdown.

The bank regulator has restructured the term loan but full restructuring was in demand.It has not gone for that.

A good news is that many American investors have shown interest in Indian companies. Mukesh Ambani's Reliance Industries Limited is a hot favourite.Its subsidiary,Jio Platforms, has so far attracted five American giants.The latest to join the list is KKR which will also make considerable investment in the Indian arm.

Some German giants have already announced plans to shift from China and to set up units in the country.It includes a German footwear  major which has chosen Agra in UP to be its next manufacturing hub.