Ranjit Singh murder case: Quantum of sentence against Dera head now on Oct 18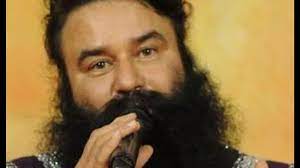 Panchkula, October 12 (H S ): A CBI court today deferred pronouncing the quantum of sentence against Dera Sacha Sauda chief Gurmeet Ram Rahim and four others to October 18 in the murder case of a sect follower, Ranjit Singh. Special CBI prosecutor HPS Verma said the court reserved its order on the sentencing for October 18 on a request filed by the defence counsel that they need time to file a counter to the CBI arguments.
Gurmeet Ram Rahim appeared in jail through video conferencing while the other four appeared in court. The Dera chief was wearing a white hat. The Dera chief looked weaker than before but there was no disappointment on his face. The Dera chief today filed his eight-page statement before the court in which he also said that his good deeds should not be ignored during his sentencing. The Haryana Police was on alert inside and outside the jail and all roads leading to the jail were cordoned off and additional force was deployed in view of the possibility of a verdict. It may be recalled that a CBI court had on October 8 convicted five persons, including Dera chief Ram Rahim, in the Ranjit murder case. Ranjit was assassinated on July 10, 2002.