Rajiv Gandhi killer threatens suicide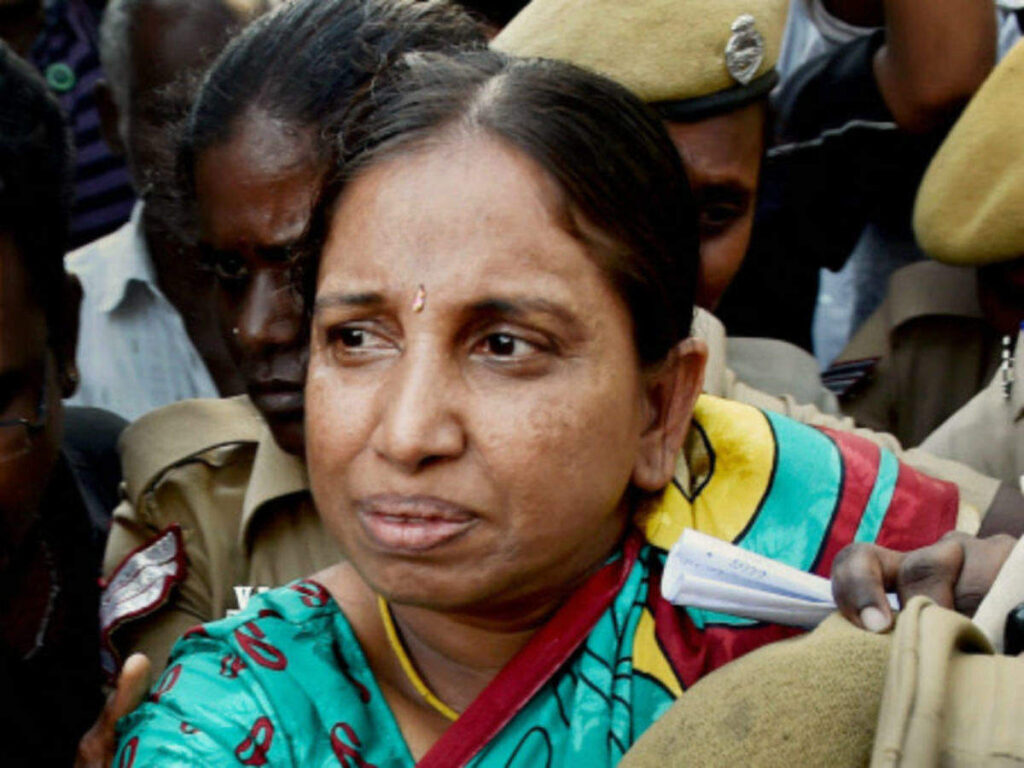 Chennai, July 21 (HS) Following a quarrel with co-prisoner, Rajiv Gandhi assassination convict Nalini Sriharan threatened to commit suicide. She is said to have had a tiff with co-prisoner on late evening of Monday. The convict is currently lodged in the Special Prison for Women in Vellore in Tamil Nadu.
Nalini is said to be the longest serving woman prisoner. She was put behind bars in 1991 soon after the assassination of former Prime Minister Rajiv Gandhi.
Rajiv Gandhi was in Sriperumbudur (also known as Thiruperumbudur) located about 40 kilometeres from Chennai, to take part in poll campaign when he was assassinated.
Soon after the quarrel on Monday the prison authorities intervened to settle the issue but Nalini is said to have threatened to end her life.
However, Nalini's lawyer P. Pugazhendi said he received information that Nalini tried to end her life by strangulating herself with a piece of cloth in the presence of the jailer after the quarrel.
Nalini had some misunderstanding with the co-prisoner and as a result wanted to have the co-prisoner sent out, said the lawyer.
The lawyer said he heard that Nalini had an exchange of words with the jailor, and after that she tried to strangulate herself. The lawyer could not confirm it independently.
The prison authorities however, contradicted what the lawyer said. The co-prisoner had complained that Nalini was harassing her and wanted to be shifted to another cell, said the prison personnel.
When there was an argument between Jailor and Nalini, Nalini said the co-prisoner had falsely accused her. Nalini said if the co-prisoner was shifted from the cell, she would commit suicide.
All this Nalini created a scene but she did not do anything, said the officials.
Nalini got released on parole last year for making arrangements for her daughter's marriage. She spent a month at Rangarajapuram located outside the Vellore city along amid tight security.
Though attempts were made to release her earlier but they did not yield results. The cabinet recommendations in this regard have been put on hold by the state governor.