Raiding and arresting people involved in black marketing of Remdesivir: Minister Sidharth Nath Singh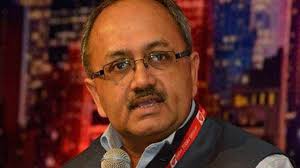 PRAYAGRAJ, April 20 (HS): Following the Supreme Court's stay of an Allahabad High Court order for lockdown in five cities in Uttar Pradesh due to a surge in COVID-19 incidents, Cabinet Minister and UP Government Spokesperson Sidharth Nath Singh told HS on Tuesday that the state government has increased the number of beds and oxygen supplies in the state. The UP Minister said that the state government is taking a balanced approach and that sufficient supplies of Oxygen and Remdesivir are available. He said that the state's oxygen supply is sufficient.
When asked about the ongoing black marketing of the COVID-19 drug, he said that the UP government is currently conducting a full-scale crackdown on the practise. ", he explained "We are raiding and arresting people who are involved and indulging in Remdesivir black marketing. The National Security Act (NSA) is being invoked against those who are guilty." The UP Minister stated that each state has a helpline number and that the CM Yogi Adityanath-led government is increasing the number of hospital beds in Lucknow, Prayagraj, Varanasi and Kanpur as well.
He said the state's Health Department is gearing up and already pulled up their socks for upcoming vaccine campaign "There won't be any issues. We are in close contact with the relevant authorities." CM Yogi has taken note of the current situation of migrant workers in the state, Sidharth Nath Singh said, urging people to stay indoors and work from home. He mentioned that the UP CM had held a meeting on the issue of 'migrant workers influx' about ten days ago. He said that the UP government had previously taken care of about 40 lakh migrants and that they would be taken care of again this time. "They will be ferried to their respective destinations by running buses. Have faith in your government and your Chief Minister," he opined before signing off.