Puneet Rajkumar tragedy: Family history, Stressful life might be the Cause?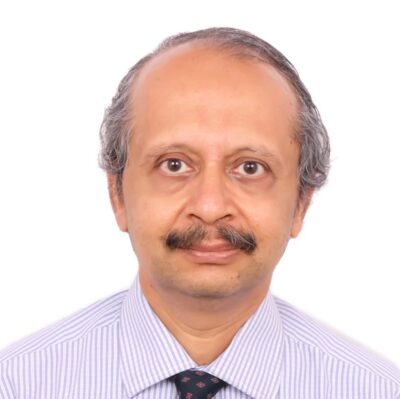 Bengaluru,02 November(HS): The tragic end of Sandalwood "Power Star" Puneet Rajkumar, apart from sending shock waves across the state within the film industry, fan following and medical industry have also posed serious apprehensions about the activities in the so-called fitness industry comprising of private high tech gymnasiums, health clubs and whatnot.
It's also equally intriguing to understand why the health freak actor vocal on social media in showcasing his acrobatics never bothered to consult his family physician the previous day itself when he developed heartache while jogging. It's impossible to find tangible responses now.
Probably, had it been any other ordinary being the relatives would have been on the receiving end of coaxing a huge bill under the guise of treatment in the ICU for a few days as these days these high tech hospitals are also dubiously known for cut-throat ways to mint.
Gyms' should be banned say, Heart Surgeon: Several doctors across the country have aired their opinions over the sad development leading to the demise of Puneet Rajkumar. Dr Vijaylakshmi Balekundri, a Paediatric heart surgeon has come heavily on the functioning of the Gyms': "Now a time has come to close all the Gyms' as none of these have a qualified doctor nor medical experts to guide the visitors. Nor is any test done to prescribe a particular type of exercise, forget making a note of the family history".
Family history, stressful life probable cause?: According to Dr Prasanna Simha M, Professor and Head of the Department of Cardiothoracic and Vascular Surgery in the Sri Jayadava Institute of Cardiovascular Science and Research, Bengaluru: " Puneeth had a family history of heart disease with his siblings also having heart disease and that may be a major contribution in another wise fit young person. Stressful life, irregular dietary habits with increased consumption of fried fatty food and increased red meat consumption may also add to this combination".
At the same time, Dr Prasanna Simha M admits: "It is difficult to say the exact cause as it is speculative but it seemed that he had a heart attack and was referred immediately for further care but expired on the way. This is very likely due to ventricular fibrillation ie electrical instability in the heart triggered by the heart attack".
Regular checkups' need of the hour: "This re-emphasises the need for regular checkups and in case a heart attack is suspected triaging to a tertiary care centre at the earliest with patients taking an aspirin tablet and crushing it and swallowing it during transfer and to take their heart medicines that are advised. We see in India heart attacks particularly in the younger age group compared to the West and we have premature atherosclerosis increased incidence of diabetes and probably various environmental factors and genetic factors at work", sums up Dr Prasanna Simha M.
Dr Chandrasekhar V. Shettar, Orthopaedic surgeon and Head of the Department of Orthopaedics in KLE centenary charitable hospital and Medical Research Centre, Belagavi opines: "The untimely demise of Puneet Rajkumar is a caution to all the Gym. enthusiasts to get oneself assessed at the start and regularly after 40 years.
Good looks are not a sign of good health: Dr Chandrasekhar V.Shettar becomes candid when it comes to periodical tests. He insists: "You don't know how your body is shaping. For instance, muscular body nor good looks are not a sign of good health or parameters guaranteeing good health always".
He also issues a word of caution: "Also don't be negligent to an early sign and don't ignore that you are fit and perfect just because you are doing exercises regularly. The reason to have stress on all these factors is for the simple fact that Puneet wasn't of the age to die. Probably, it was just a bit of negligence, that's all".
A helping soul who did nothing for the sake of publicity: Dr Chandrasekhar V.Shettar, mourning the sudden death condoles the tragedy: Puneet was a helping soul, who never did anything merely for the sake of publicity. The surge in the never-ending beeline of people thronging from all over the state and neighbouring one's to pay their last respects speaks about the respect he commands.
Excessive physical straining might have led to the sudden death: Dr Hoti SL, former Director ICMR, Belagavi presently Emeritus Scientist, ICMR Puducherry opines: "I feel it is a case of excessive physical straining which might have led to pushing the heart to its limit. Many bodybuilders and athletes have paid the price of their lives in an alarming hurry to reach their overambitious goals and hence this is not an isolated case. Heart blood vessels start becoming delicate after the 40s' and tend to burst as an impact of excessive physical exercises due to blocking.
Unnoticed MI?: Dr Hoti SL, also fears: "There's a possibility of a hidden MI(myocardial infarction) or heart attack which might have gone unnoticed. This could also have been due to genetic predisposition".
Whatever could be the medical reasons leading to the grave tragedy, a noble soul known for reaching the helpless masses is lost forever. There's no doubt, it's a warning bell to all health freaks to think twice before indulging in more than the required workout.