Prime Minister will gift Chhattisgarh development works worth 7600 crores today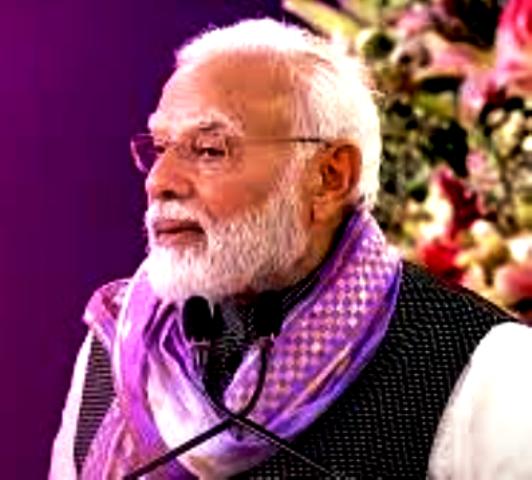 New Delhi, July 7 (HS): Prime Minister Narendra Modi will reach Raipur today at 10:45 a.m. He will reach the Science College Ground via helicopter from Raipur airport and gift development works worth 7600 crores. After this, he will address the public meeting. It has been raining in Raipur for more than two hours. Water is being removed from the venue.
According to the officials, Prime Minister Modi will stay in Raipur for about 2 hours. He will leave for Gorakhpur in Uttar Pradesh at around 12:40 p.m. The Prime Minister will launch projects related to highways, railways, and health in the capital. Apart from this, we will also communicate with the people of Chhattisgarh. Five union ministers will be present here in the programme. These include Nitin Gadkari, Mansukh Mandaviya, Ashwani Vaishnav, Hardeep Singh Puri, and Dr. VK Singh. It is notable that before the Prime Minister's visit to Raipur, State Congress President Mohan Markam wrote a letter to him asking 21 questions on the burning issues of the state and the country.
In order to attend the public meeting to be held at Prime Minister Modi's Science College ground in Raipur, the process of reaching the workers has been going on since the morning amidst the rain. A large number of women are also included in these. All of them have reached there in Chhattisgarhi costumes.