Power connection cut in over 800 schools in Pune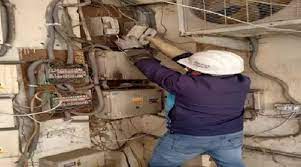 Nagpur, 16 November (H.S): More than 800 schools under Zilla Parishad, Pune had to face darkness as their power connection was severed for non-payment of electricity bills.
Pune, which is known as Education Hub, is facing this ignominy, Instead of showing the poath of light through education the Zilla Parishad school students have been pushed towards darkness.
The reasons for non-payment of electric bills is not known. But when the maximum emphasis is being laid on school education under New Education Policy, ZP?s inability to pay electric bills of schools is an unpardonable act of the authorities concerned.